"You are a market economy open for business and ideas, and you will continue to open. The application of new technologies is being supported here even better than in some western countries," Peter Jungen, Chairman of Peter Jungen Holding GmbH told GDToday when asked how China, especially the Guangdong-Hong Kong-Macao Greater Bay Area (GBA) should brand itself globally.
Political and business leaders worldwide highlighted dialogues and partnerships at the Understanding China Forum held in Guangzhou. They shared insight into the cooperation with China and especially the GBA, its major engine to drive major economic growth. GDToday is one of the media sponsors of the forum.
Opening-up, innovation and entrepreneurship key for investors
Opening-up, innovation and entrepreneurship are the key factors that Jungen values most when talking about investment and cooperation. He came to Guangzhou in the early 70s for the Canton Fair which he believes is a symbol that Guangzhou and the broader Pearl River Delta has always been open.
In addition, Jungen considers the GBA is on the right track to understand the importance of innovation which is at the heart of economic dynamism. "Invention is spending money and turning it into new knowledge while innovation is turning the new knowledge back into money," he elaborated.
When asked the best potential sectors for investment, Jungen expressed strong interest in AI but considers it more important to choose the right entrepreneur or female entrepreneur who has the resilience and stamina to continue to be innovative. He believes there is a huge potential in China from this sense.
GBA's industries attractive to regional investors and traders
Zafar Uddin Mahmood,Former Special Envoy for China Pakistan Economic Corridor, came and studied in Guangzhou in 1977 since then he has developed strong ties with the GBA and witnessed its development after the reform and opening-up.
"The development of GBA is a remarkable strategy combining Guangdong, the most developed province of China with Hong Kong and Macao. It will form the biggest economic development area and provide the whole world with tremendous opportunities," said Mahmood.
Mahmood learned that lots of Middle East people are setting up offices in Hong Kong for the financial expertise to invest in the potential industries of Guangdong. "People from developing countries such as Pakistan are also setting up companies in the GBA for import and export while a lot of companies from the GBA are coming to Pakistan to support us in our economic development," he said.
Approval of EU-China CAI should be finalized
When asked about the de-risking strategy and its possible influence on China-EU cooperation, especially Guangdong-EU cooperation, Leterme said it's in the interests of Europe and its citizens that the EU maintains strategic independence instead of choosing sides.
"We should be aware of the fact that the driving engine of the world's economy for the next decades is mainly located in China and its surrounding countries such as ASEAN economies. We should work very closely with China and these countries while we should improve the resilience of our economy against challenges such as the pandemic and disasters," said Leterme.
In addition, Yves Leterme, Former Belgian Prime Minister stressed the importance of finalizing the approval of the EU-China Comprehensive Agreement on Investment which is blocked within the European institutions. "We need the interconnectedness and openness to each other for trade, technologies and knowledge more than ever," he said.
The EU Commission once described the CAI as "the most ambitious agreement that China has ever concluded with a third country" and one that "will ensure EU investors achieve better access to a fast-growing 1.4 billion consumer market, and that they compete on a better level playing field in China".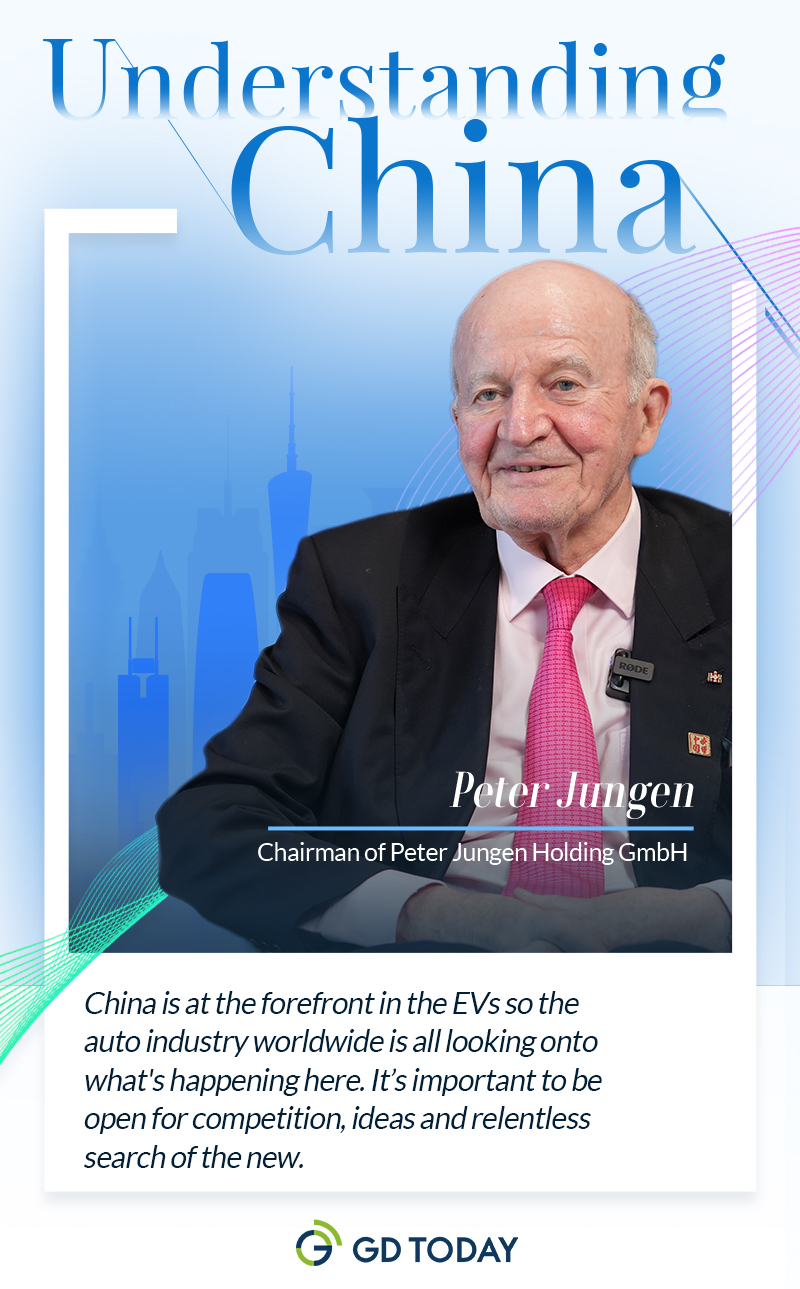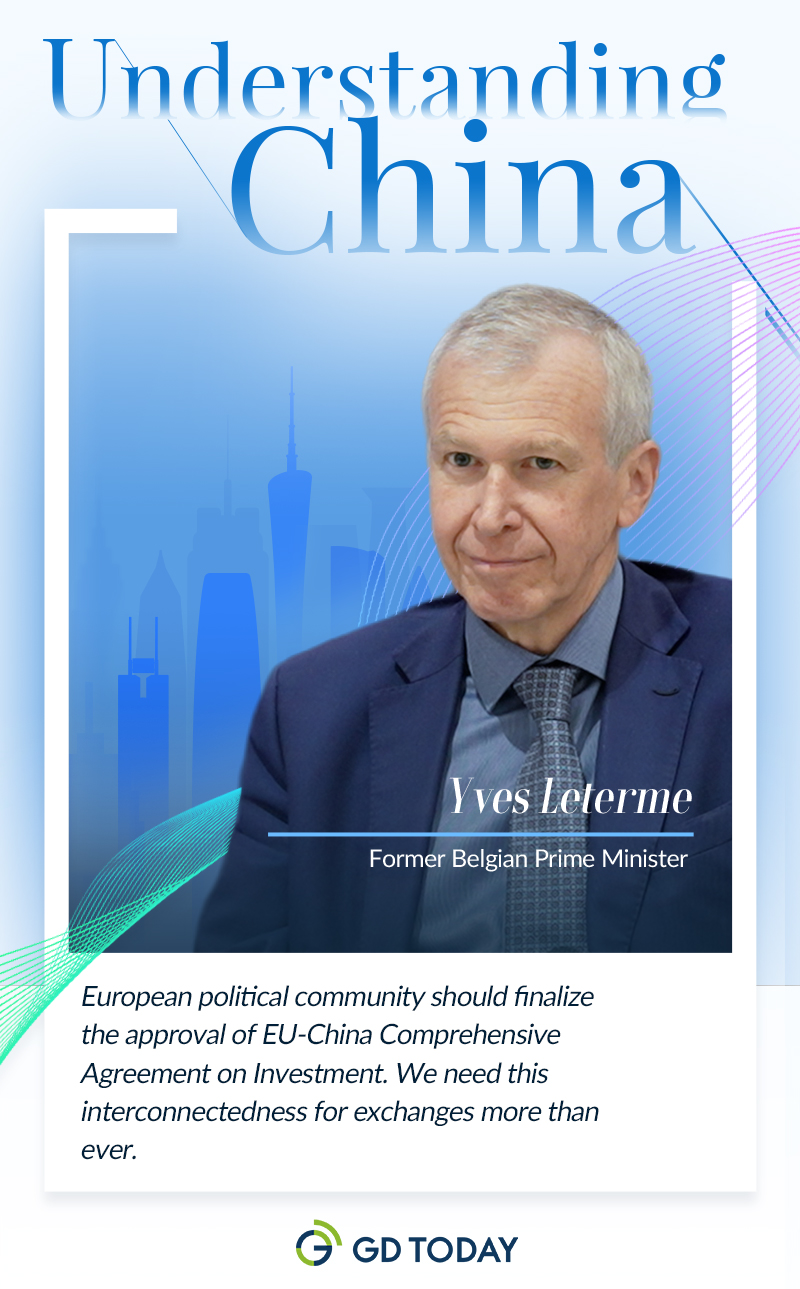 Reporters: Jasmine, Clarice
Video: Axin
Poster: Lulu
Editors: Wing, Jerry