"We cooperated with GDToday to shoot a series that introduces foreigners in Guangdong. We filmed those who like martial arts, do business, internet celebrities, and artists. Through this My Guangdong Story project, I really fell in love with Guangzhou, and now I am wondering if I can open a branch in Guangzhou." Japanese Documentary Director Ryo Takeuchi told GDToday during the "Understanding China·Greater Bay Area Dialogue".
The dialogue is being held in Guangzhou from April 18 to 20. Dignitaries, investors, entrepreneurs and film-makers from home and abroad shared their perspectives on the latest trends in the Guangdong-Hong Kong-Macao Greater Bay Area (GBA). GDToday is one of the media sponsors.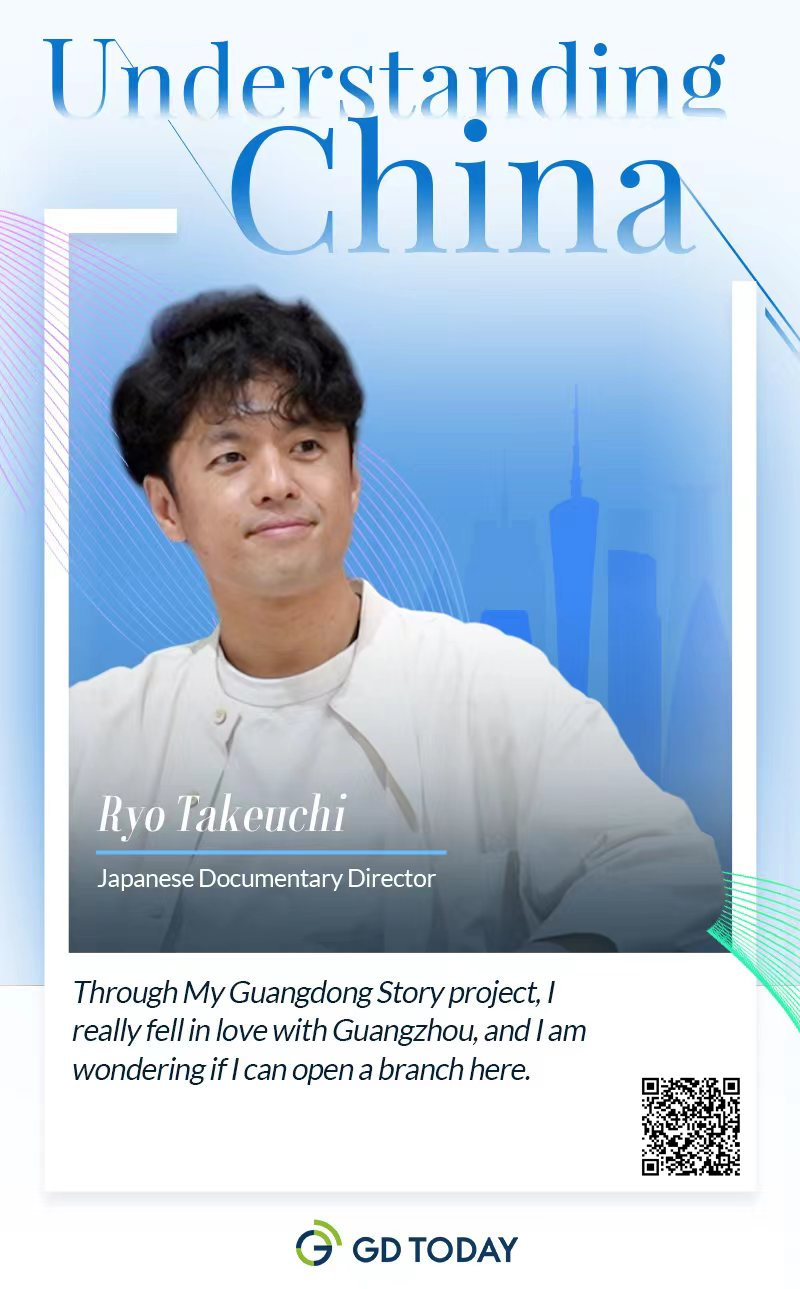 Ryo Takeuchi emphasized the importance of an objective and unbiased approach when capturing China on film. He recalled how he witnessed the transformation of the Yangtze River over ten years, from a polluted and underdeveloped situation to environmental improvement, advanced technology, and a more open-minded populace. "No matter how to tell China's story, the principle is the same," said Takeuchi.
Guangdong Province, the pilot area for reform and opening-up, is at the forefront of high-quality development, with its GDP ranking first in the country for 34 consecutive years. In January, Guangdong held a high-quality development meeting, which showcased its confidence and determination to promote progress.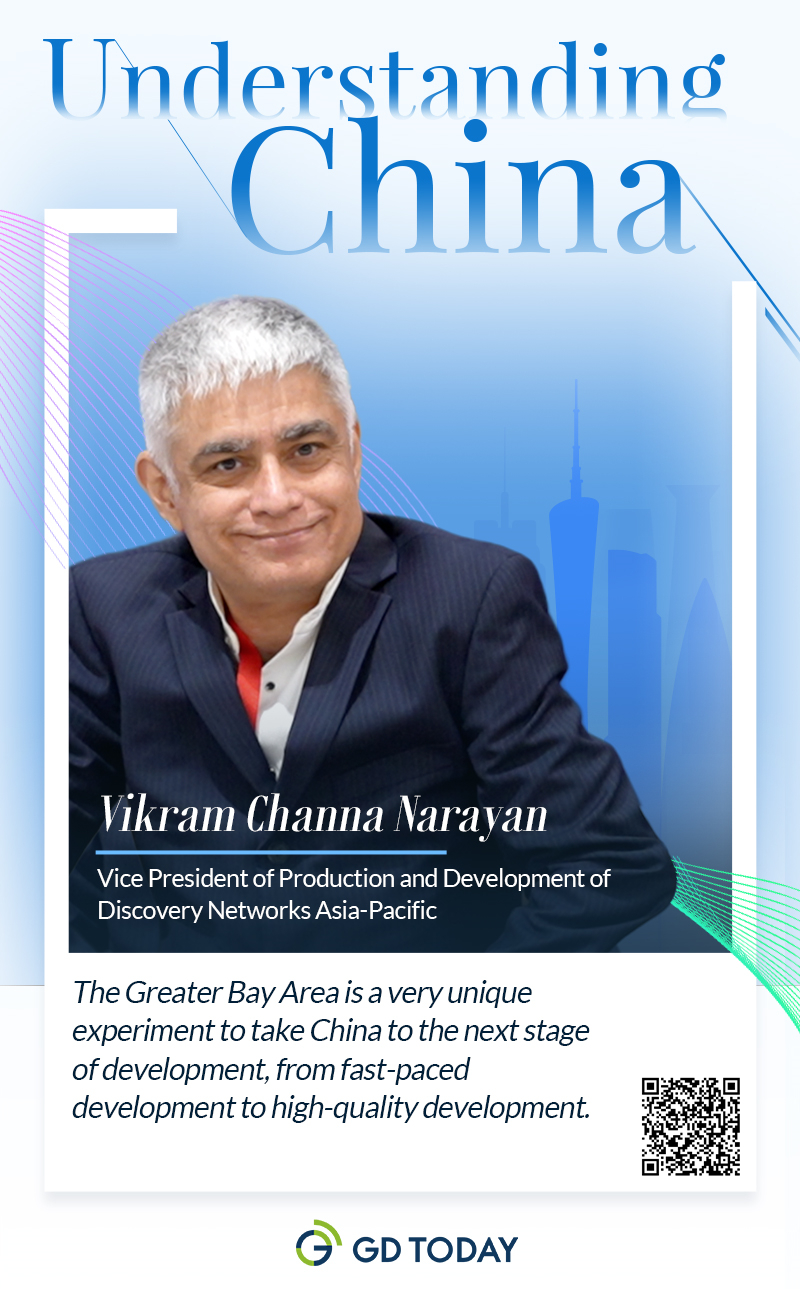 Vikram Channa Narayan, Vice President of Production and Development of Discovery Networks Asia-Pacific, co-directed the Documentary Series What Makes China,China? He sees the GBA as a unique experimental field that could lead China into a new stage of development from high-speed to high-quality.
In his view, the GBA offers solutions to many of China's challenges in modernization, "through virtual and physical connectivity, as well as infrastructure, gaps between the rural and urban areas can be removed, and therefore create the opportunity for a more fair exchange and solve some of the dilemmas of modernization."
He hopes that his upcoming six-part documentary, "What Makes China,China?" will allow more people to experience the authentic flavor of China and understand its progress in modernization.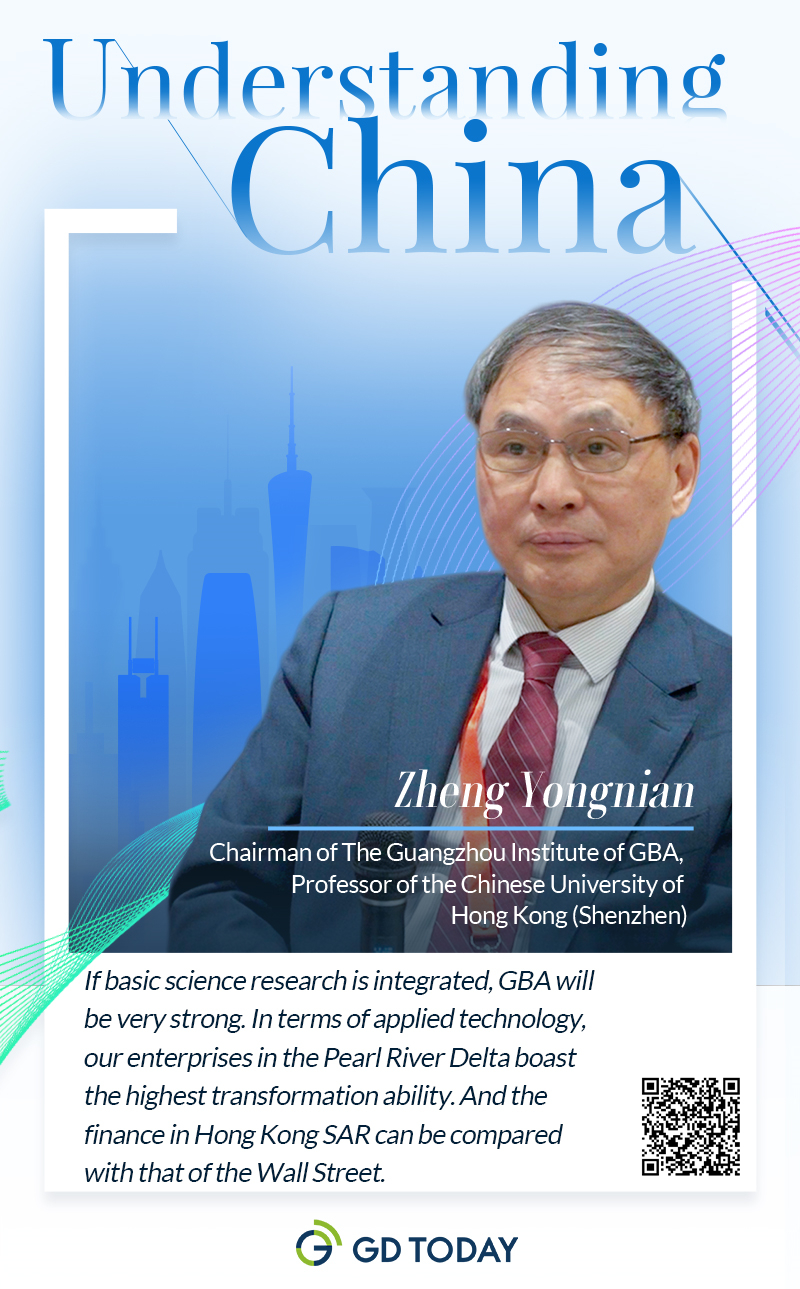 As part of the documentary "What Makes China,China?", Zheng Yongnian, Chairman of The Guangzhou Institute of GBA, Professor of the Chinese University of Hong Kong (Shenzhen), believes that the core of high-quality development is improving people's sense of well-being through technological progress, which leads to industrial upgrading and higher-levels of production.
Guangdong Province boasts natural advantages in terms of its scientific research capabilities, according to Zheng Yongnian. He identified three key factors: a group of universities with strong research capabilities, enterprises and institutions that can translate basic research into applied technologies, and financial institutions that can provide sufficient support. He hopes that the Greater Bay Area can further promote integration and development, stating that "when our 11 cities merge together, each city can develop."
"China's manufacturing industry mainly refers to the Pearl River Delta," Zheng noted. As a well-known region in China, Guangdong needs to tell its story to the outside world via its cultural heritage. While Guangdong has a profound historical and cultural background, Zheng suggests telling stories that are easily understandable by people. "We need to change the way we tell our stories," he concluded.
Reporters: Hannah Zhou, Li Fuying (intern), Yang Zhengfang, Chen Jie
Script: Hannah Zhou, Li Fuying (intern)
Video: Qin Shaolong, Axin
Poster: Lulu
Editors: Wing Zhang, Steven Yuen, Jasmine Yin