11/10/2023 Source: newsgd.com
Frankie is a registered social worker from Macao dedicated to serving the local communities in Hengqin.
"In 2019, the General Union of Neighbourhood Association of Macao Guangdong Office (GUNA) established the Hengqin Comprehensive Service Center, and I started serving local communities as a social worker in November," said Frankie.
Frankie mentioned that he had visited Hengqin 20 years ago. According to his vague memories, Hengqin resembled a village and was nothing like a city. "However, Hengqin is developing fast. Now I leave my home in Taipa, Macao, at 8:30 and arrive at the office in Hengqin before 9 o'clock," he said.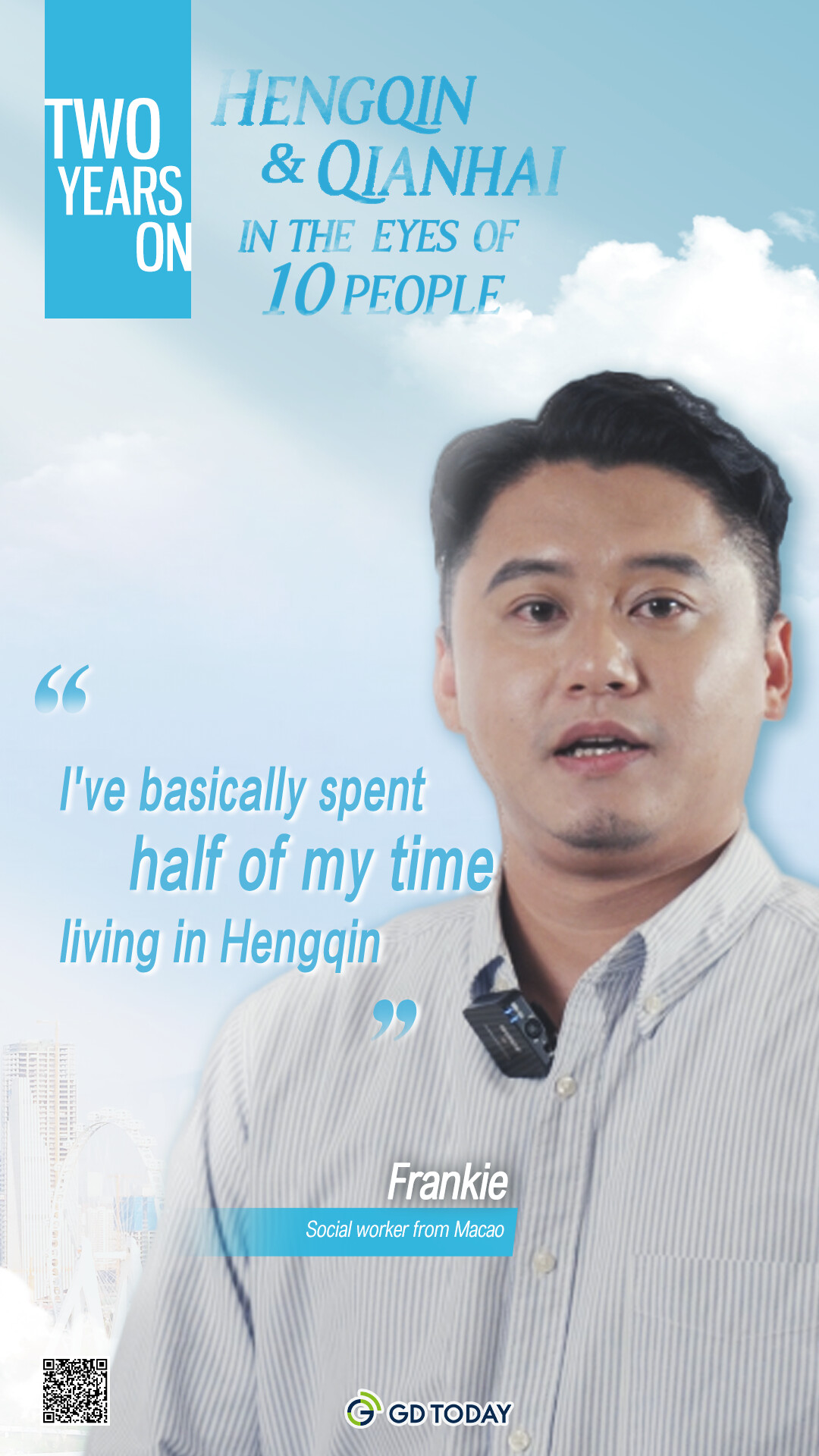 Frankie remembers that people initially felt confused about why he chose to work in Hengqin. But now, those around him have become used to it, and they often ask him about the preferential policies in Hengqin.
He explained, "After arriving in Hengqin, GUNA offered a wide range of professional community services to numerous residents from the Chinese mainland, Hong Kong, and Macao who were new to Hengqin. The services have greatly aided these newcomers in adapting to work and life in Hengqin, which is also a new opportunity for me." he said.
"Especially in 2022, I've basically spent half of my time living in Hengqin. It's hard for me to say whether I live here or work here. I think it's good, as the ties between the two places have become increasingly closer," he added.
Producer | Zhao Yang, Hu Nianfei
Executive producers | Xie Miaofeng
Chief planner | Cao Aiai, Hu Nan, Yin Juewen, Wang Yongxing
Reporter | Zhang Jin, Jiang Chang, Ye Zhen
Video | Ou Xiaoming, Xu Xiaoxin, Guan Jieming
Poster | Huo Weilu
Editor |Ouyang Yan, Chen Jinxia, James