11/09/2023 Source: newsgd.com
The 2023 Global Investment Promotion Conference for the Guangdong-Hong Kong-Macao Greater Bay Area (GBA) kicked off in Guangzhou on November 8.
"We are extremely curious and extremely motivated by the Greater Bay Area opportunity," said Jean-Christophe Pointeau, president of Pfizer China, who attended the conference. He furthered that Pfizer is fully committed to the GBA and wants to be a part of this great opportunity.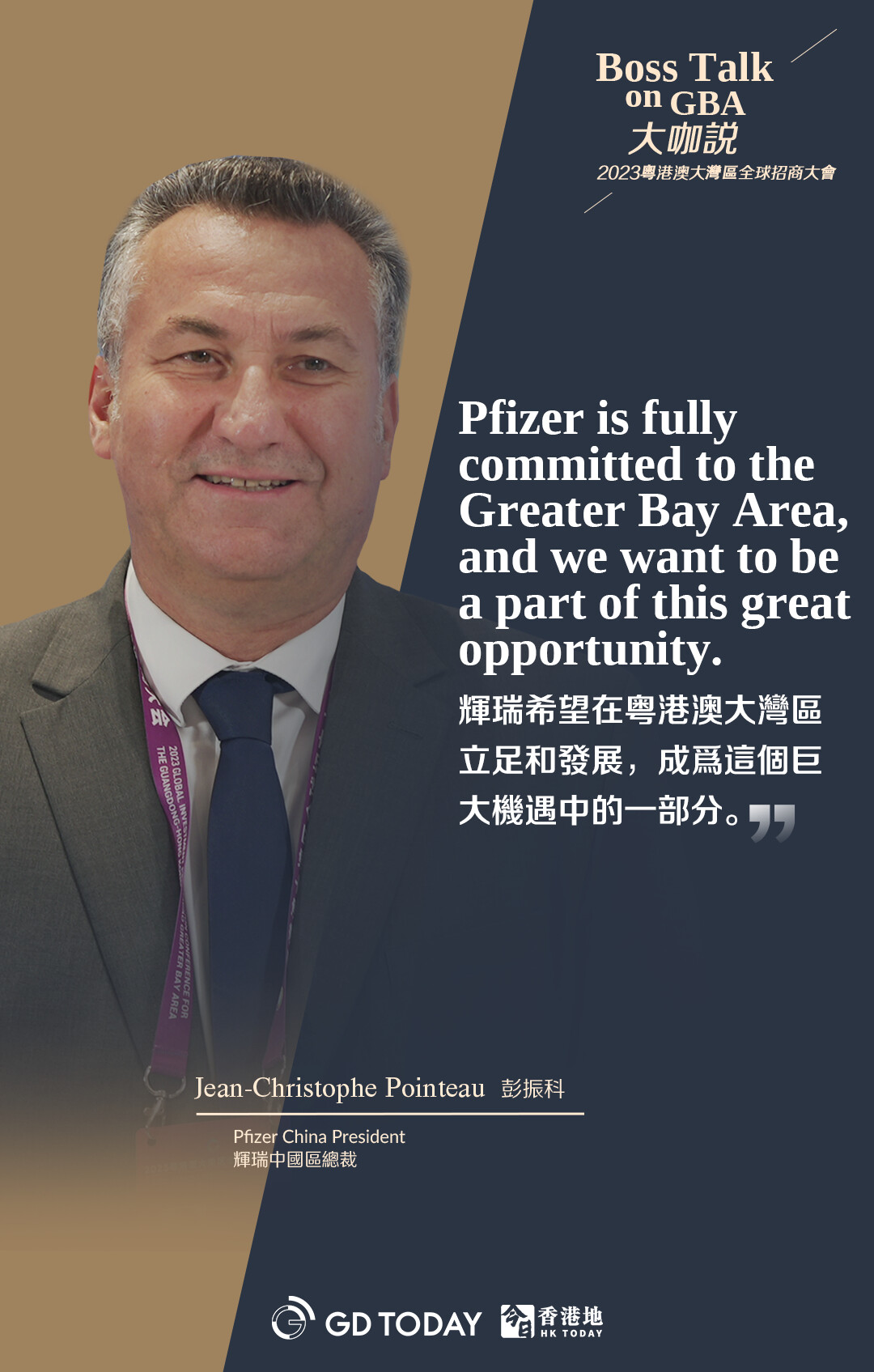 Reporter丨Fanny, Holly
Video丨Qin Shaolong, Ou Xiaoming
Poster | Lulu
Editor丨Olivia, Xie Miaofeng