06/08/2023 Source: newsgd.com
The 19th China (Shenzhen) International Cultural Industries Fair (ICIF) will be held in Shenzhen's Bao'an District from June 7 to 11. The event will gather 3,596 exhibitors from over 50 countries and regions to display masses of the latest achievements in digital culture, creative design, arts and crafts, intangible cultural heritage and the like.
ICIF is the only national-level, internationalized and comprehensive cultural fair in China. According to statistics, the number of countries and regions visiting, exhibiting and purchasing has increased from around 10 in the first session to 108 in the 18th session. How has the Fair grown step by step over the past 18 years? Follow the infographic below to retrace its progress.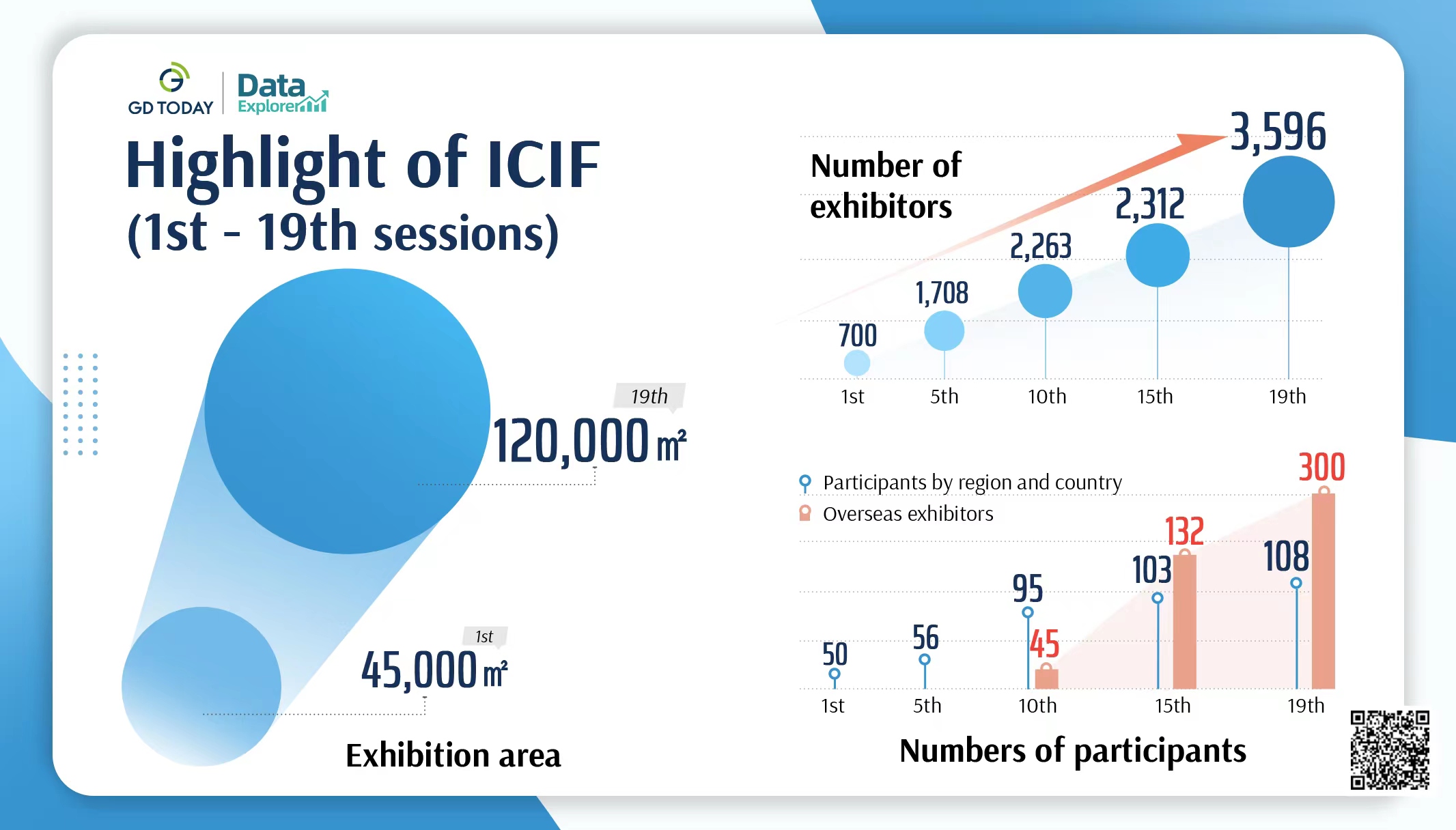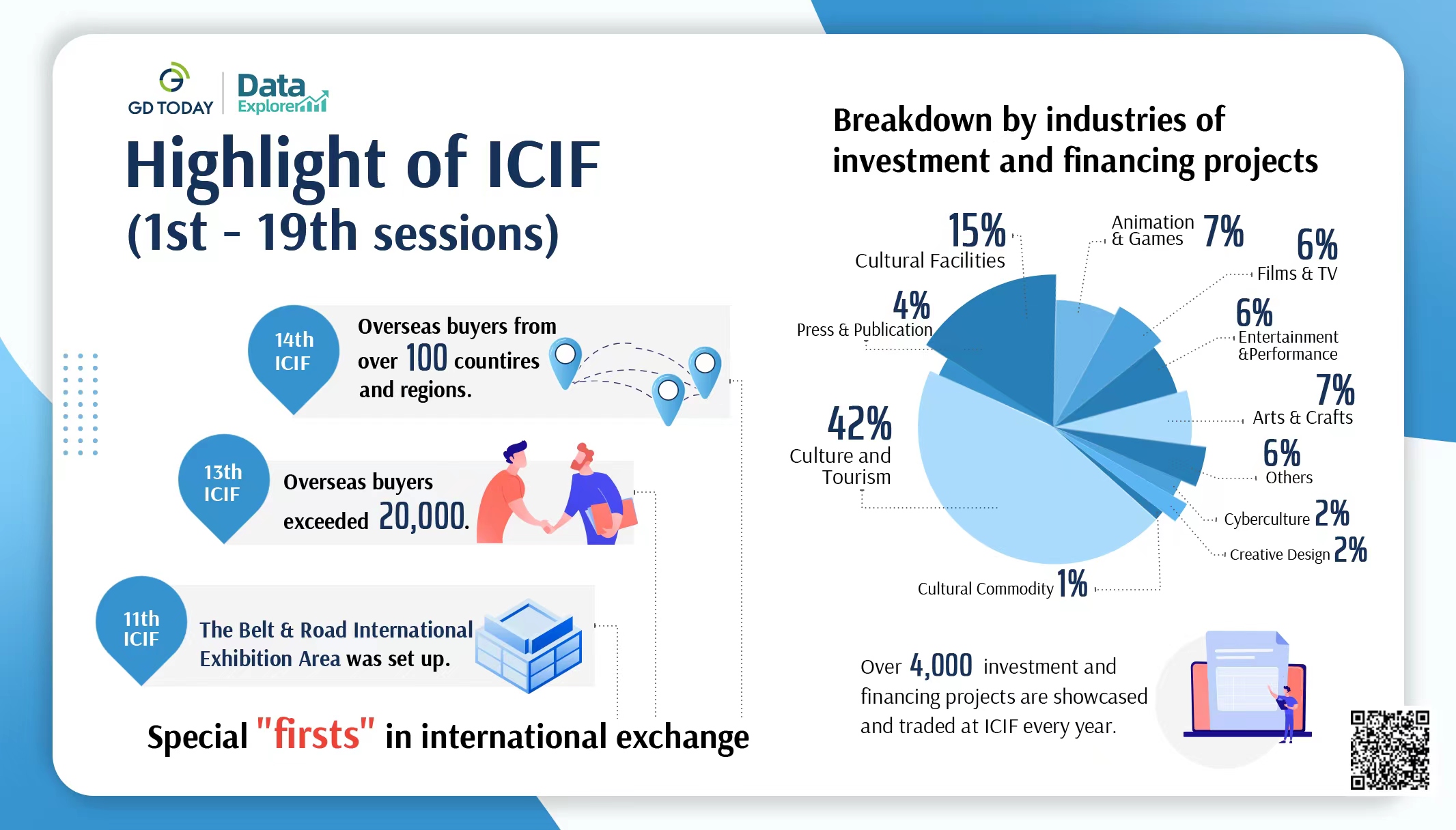 Author | Holly
Graphic designer | Mia
Cover photo | Catherine
Editor | Wing, Steven, Nan, Monica, Jerry