La'eeb, the mascot of the Qatar World Cup, has attracted fans from all over the world with its unique appearance. Do you know? The stuffed toys of La'eeb, which are popular in Doha, are made in Dongguan, Guangdong.The prototype of La'eeb is Qatari traditional clothing, with a snow-white body, elegant
La'eeb's unique shape made the toy design process challenging. From a flat pattern to a cute solid stuffed toy, the production of La'eeb faced two challenges: one is to make La'eeb, a mascot with no arms and legs, stand up, and the other is to make a stuffed toy fly freely. Double Train Culture, a cultural and creative company from Dongguan took the order. They designed and modeled the shape of La'eeb, then 3D printed the model and optimized it, and finally made a sample with plush technology.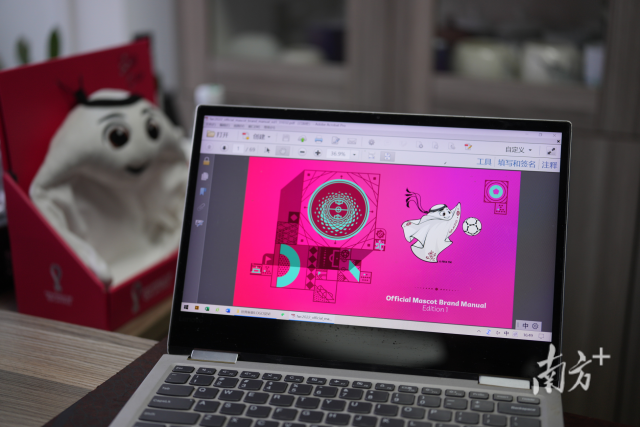 Photo: Nanfang Plus
Since the first version of the sample was made in 2020, Double Train Culture has improved the sample many times. Finally, the stuffed toy of the World Cup mascot was recognized by Qatar 2022 Local Organizing Committee and FIFA after eight iterations.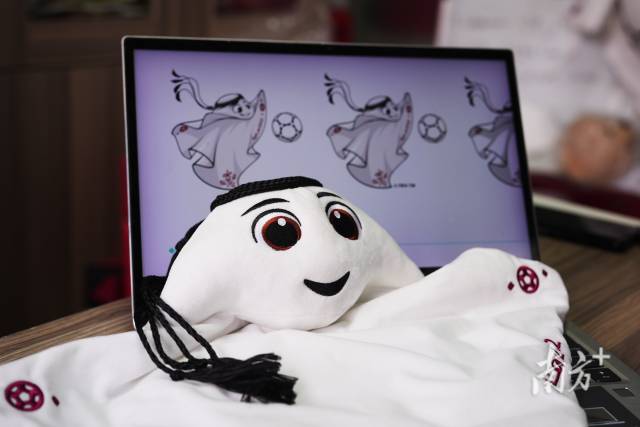 Photo: Nanfang Plus
As one of the suppliers of Qatar 2022 Local Organizing Committee, Double Train Culture has not only designed and produced the mascot stuffed toys, but also re-developed La'eeb hats, 3D crystal key chains, figures and other official souvenirs.
Author | Alice
Video | Gong Mingyang, Huang Weixing, Eastbrook
English Editor| Wing, Nan, Monica, Jerry