Guangzhou's Nansha launched a package of supportive policies on the Metaverse industry and inaugurated the Metaverse industrial cluster zone on July 25.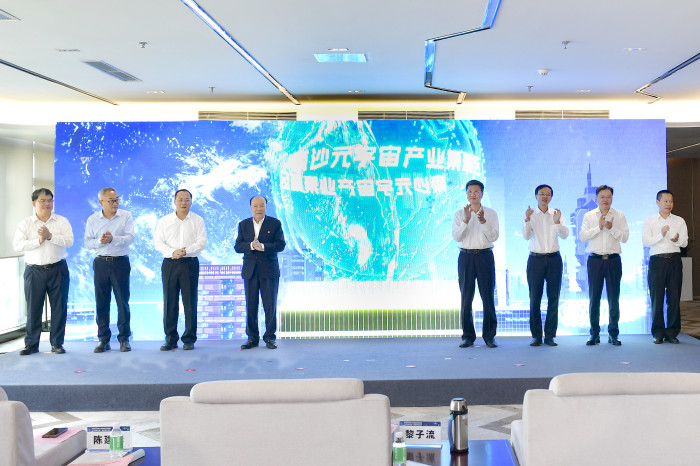 (Photo: Metaverse industrial cluster zone inauguration)
Metaverse research institutes settled in Nansha will be granted up to 200 million RMB subsidies while small and medium-sized sci-tech enterprises in the Metaverse industrial cluster zone will be exempted from industrial space rental for up to 3 years.
The policies are in line with the recently-issued plan to develop Nansha into a strategic platform for both global cooperation and Guangdong-Hong Kong-Macao comprehensive cooperation, said Wang Guilin, Director of Guangzhou Municipal Science and Technology Bureau.
The support for the Metaverse industry covers 9 aspects: technology breakthroughs, innovation platforms, industrial clusters, research and development, application scenario construction, innovative ecosystem construction, talent introduction, sci-tech finance, and intellectual property, according to Xie Wei, Deputy Party Secretary of the Nansha Development Zone Party Working Committee.
Metaverse companies in Nansha will receive up to 10 million RMB subsidies each year (maximum 3 years) for R&D investment. Metaverse associations or other organizations in the district will receive up to 3 million RMB subsidies for operation or organizing entrepreneurship competitions or forums.
As for talent teams who own leading international technology or independent intellectual property in the Metaverse, they will be granted up to 100 million RMB awards.
A series of contacts were signed on the same day, including the Metaverse industry fund strategic cooperation framework agreement, cultural tourism project cooperation agreement and Metaverse application cooperation agreement for fishery industry.
Author丨Nina
Editor丨Wing, Olivia, Monica, Jerry