08/31/2021 Source: newsgd.com
After passing a pilot implementation at the University of Hong Kong-Shenzhen hospital,"Hong Kong and Macao Medicine and Equipment Connect" policy has now extended to 4 more mainland hospitals in Guangzhou, Zhuhai, and Zhongshan, with a target of eventually covering all 9 Guangdong cities in the Guangdong-Hong Kong-Macao Greater Bay Area.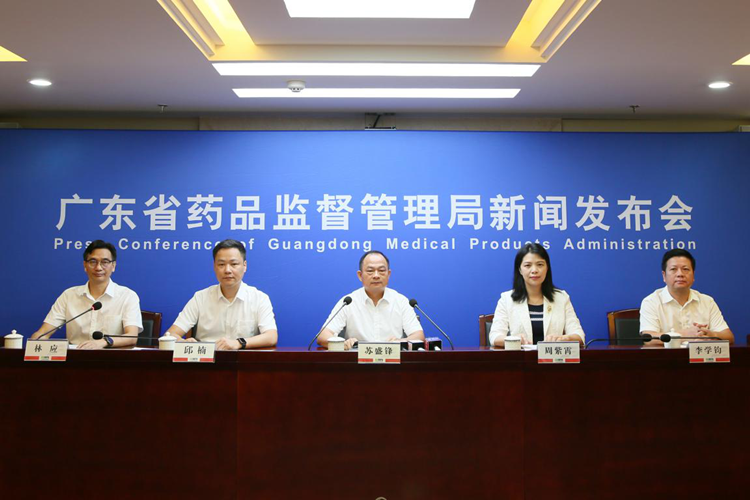 (Photo by Guangdong Medical Products Administration)
The "Hong Kong and Macao Medicine and Equipment Connect" policy enables import of medicines and equipment that are already in the markets and used in public hospitals in Hong Kong and Macao, and are urgently needed for clinical use in the mainland.
The 4 hospitals are Modern Hospital and United Family Hospital in Guangzhou, Chenxinghai Hospital in Zhongshan, and C-MER Dennis Lam Eye Hospital in Zhuhai.
According to Zhou Zixiao, deputy director-general of the Health Commission of Guangdong Province, the designated hospitals went through a comprehensive and strict assessment, and were approved the urgent clinical use of drugs and medical devices used in SAR hospitals.
In addition, drugs and devices introduced by the policy are for urgent medical purposes only, leaving no room for any illegal flow.
Su Shengfeng, an official in Guangdong Medical Products Administration, said government will conduct special supervision on the import of drugs and devices, and prescribed management methods in clinical practice.
For now, Guangdong Health Committee has decided to make further adjustments or extensions depending on how the current policy works out.
Author: Ray (intern)
Editor: Will, Jerry