Recently, three international students at Shenzhen University were honored as the "Most Beautiful Foreign Volunteer" in Shenzhen. They are Melethil Sethumadhavan Syam from India, Yasin Muhammad from Pakistan, and Alvarez Vazquez Ingrid Sofia from Mexico.
(Photo provided to GDToday)
Syam once helped doing the nucleic acid test, "I volunteered continuously for 8 hours to scan the QR code. It was very hard to wear PPE (personal protective equipment) and stay alert for long hours."
Syam took a selfie after the continuous 8 hours volunteering. (Photo provided to GDToday)
"In general, the tracking of health and travel codes is easier and more convenient in Guangdong." he said, and he was grad to see with such technologies, positive cases can be pinpointed quickly.
Syam has participated in more than a dozen volunteer activities at Shenzhen University and the local community. He also donated blood to the Shenzhen Blood Center in November. He said there were many teachers and community volunteers to guide him when the epidemic situation was at its peak. Thus he also wants to reach out for more people.
Syam had donated blood in November. (Photo provided to Newsgd.com)
For Yasin Muhammad, a doctoral student majoring in physics and optoelectronics, the most memorable volunteer experience was guiding foreigners to get vaccinated against COVID-19 in Shenzhen. In his spare time, he took part in various cultural and voluntary activities held by the Nanshan International Cultural Exchange & Service Center (NSIC).
"The forms that need to be filled out before vaccination are a bit complicated for foreigners, so in January this year, I helped many expats to complete the whole process. After the vaccination, I also helped a foreign couple in their 70s to leave the hospital, and taught them how to quickly hail a taxi in Shenzhen by mobile phone," Yasin recalled.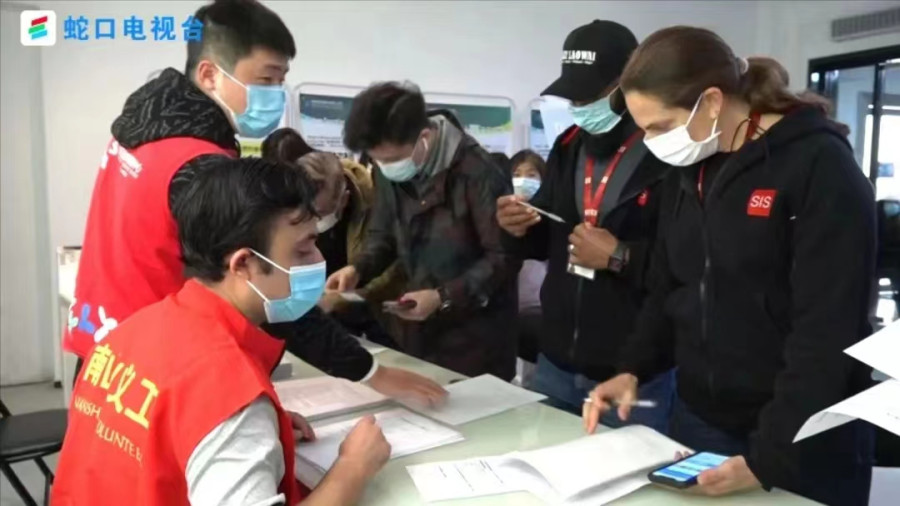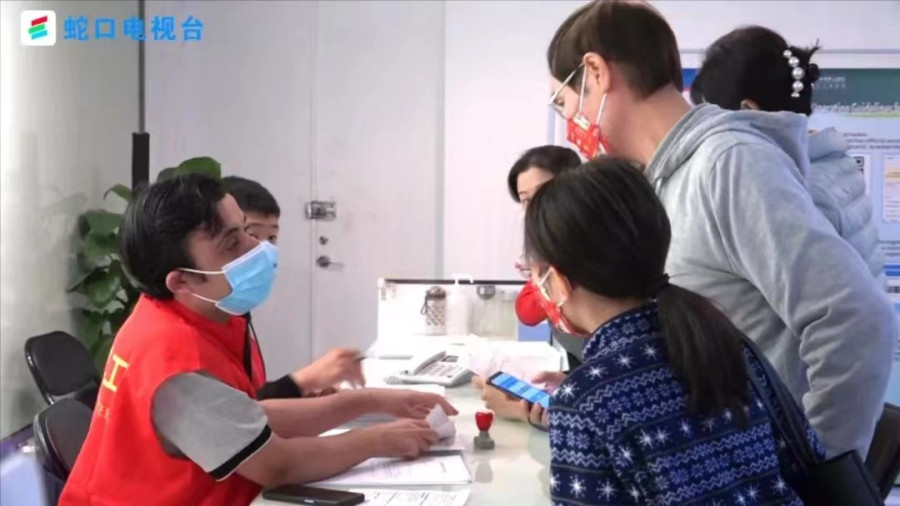 Yasin (left) is guiding foreigners to get vaccinated. (Photo provided to GDToday)
At present, Yasin lives on the campus. In addition to doing research in the laboratory every day, he use apps such as Meituan and Taobao to buy groceries and foods. He hopes the epidemic will be contained quickly so that he can once again travel or participate in those interesting cultural activities in China.
"Shenzhen is beautiful. I hope I can visit every corner of this city in the future," Yasin said.
Shenzhen is known as the city of volunteers. Since this year, some 267,000 volunteers including over 200 expat volunteers have joined in the fight against the pandemic to serve more than 2.34 million people. A total of 4,329 foreigners have registered as volunteers in Shenzhen, according to the data released by the Shenzhen Municipal Committee of the Communist Youth League of China.
Author: Ariel
Editor: Wing, Nan, Monica, Jerry