09/29/2022 Source: newsgd.com
On September 28, a Pearl River Delta intercity rail project ceremony was held in the Nanhai District of Foshan, marking the start of the construction on the west ring line of Guangzhou-Foshan intercity railway.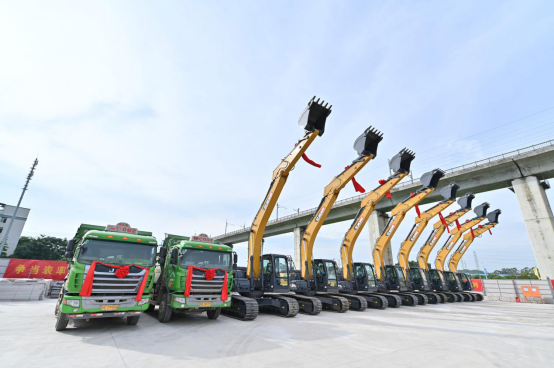 [Photo provided to Newsgd.com]
With a total length of about 47 kilometers and a design speed of 200 km/h, this new line will start from Foshan West Railway Station, passes through Shishan Town (Chinese: 狮山镇) and Lishui Town (Chinese: 里水镇) in Nanhai District of Foshan, Tanbu Town (Chinese: 炭步镇) and Xiuquan Street (Chinese: 秀全街道) in Huadu District of Guangzhou, and Jianggao Town (Chinese: 江高镇) in Baiyun District of Guangzhou before terminating at Guangzhou North Railway Station.
As the final part of Guangzhou-Foshan intercity railway and one of the major construction projects in Guangdong, it will be built in a five-year period with a total investment of 22.6 billion RMB.
Upon completion, the ring line will be connected with some intercity railways like Guangzhou-Foshan-Zhaoqing Intercity Railway, Guangzhou-Qingyuan Intercity Railway, and Guangzhou-Dongguan-Shenzhen Intercity Railway, as well as other major transportation hubs including Baiyun International Airport and Guangzhou South Railway Station.
The project is of great importance to accelerate the building of "GBA on Rail", promote the urban integration between Guangzhou and Foshan, and boost the socioeconomic development of Guangzhou metropolitan areas.
Author | Fanny
Editor | Wing, Steven, Will, Jerry