11/20/2023 Source: newsgd.com
From January to October this year, the total import and export volume of Guangdong's foreign trade registered 6.81 trillion RMB, according to the latest statistics released by the Guangdong Sub-administration of GACC.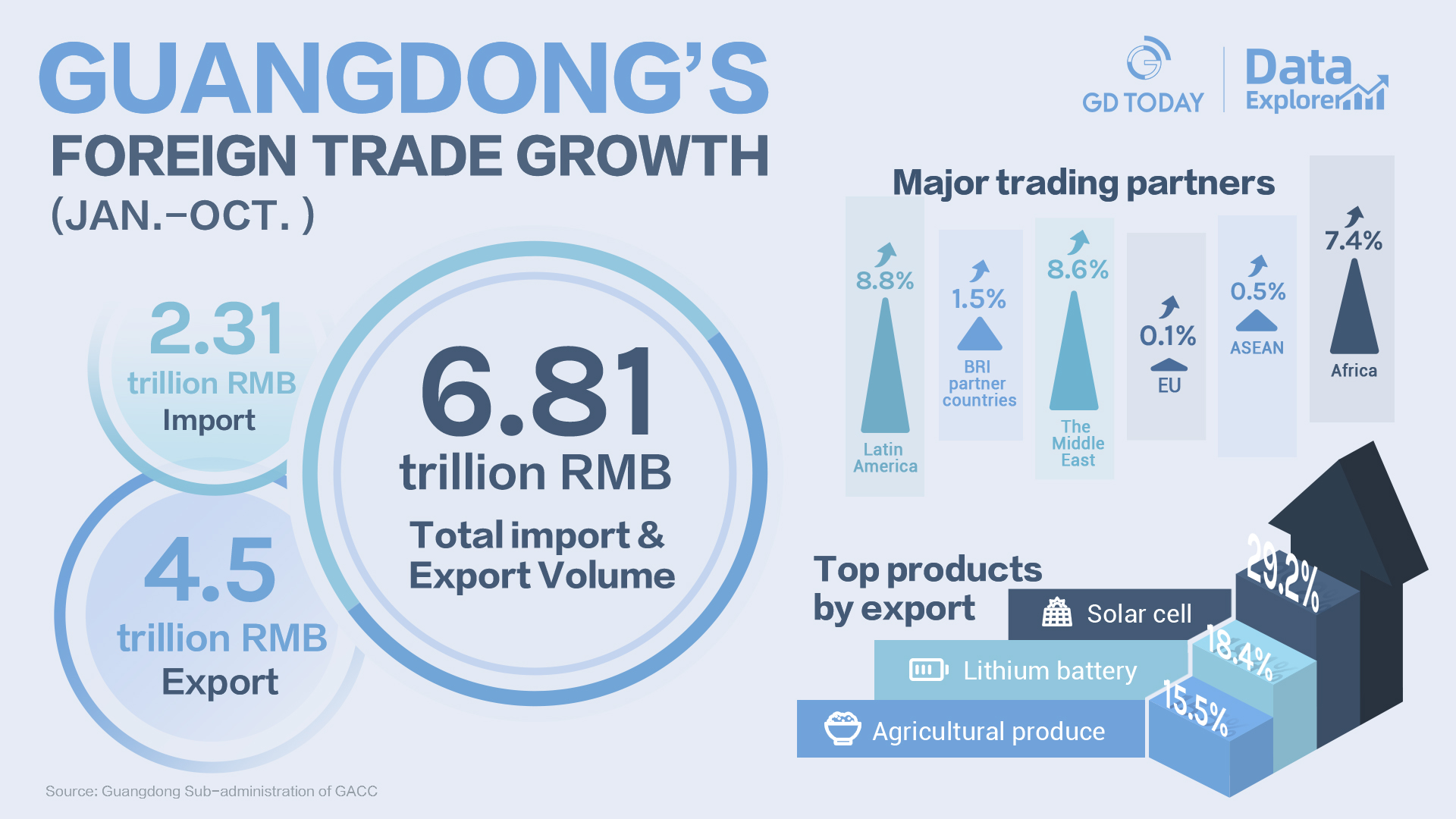 Exports of the province during the period reached 4.5 trillion RMB, up 2.5 percent, and imports totaled 2.31 trillion RMB.
Guangdong's imports and exports to ASEAN and EU increased steadily, up 0.5 percent and 0.1 percent, respectively, and great potential can still be seen in the emerging markets. Trade with Latin America went up by 8.8 percent, the Middle East by 8.6 percent, Africa by 7.4 percent, and the Belt and Road Initiative (BRI) partner countries by 1.5 percent.
As the leading foreign trade player in China, Guangdong saw its top products by export continue to grow rapidly. The export of electric vehicles, lithium batteries and solar cells was up four times, 18.4 percent and 29.2 percent, respectively, and the exports of agricultural produce totaled 105.66 billion RMB, up 15.5 percent.
In terms of market entities, private enterprises became the stabilizer of Guangdong's foreign trade, with the total imports and exports reaching 4.12 trillion RMB, up 5.4 percent, according to the customs.
Reporter | Fanny, Rina (Intern)
Poster | Mia
Editor | Olivia, Nan, Will, James