09/06/2023 Source: newsgd.com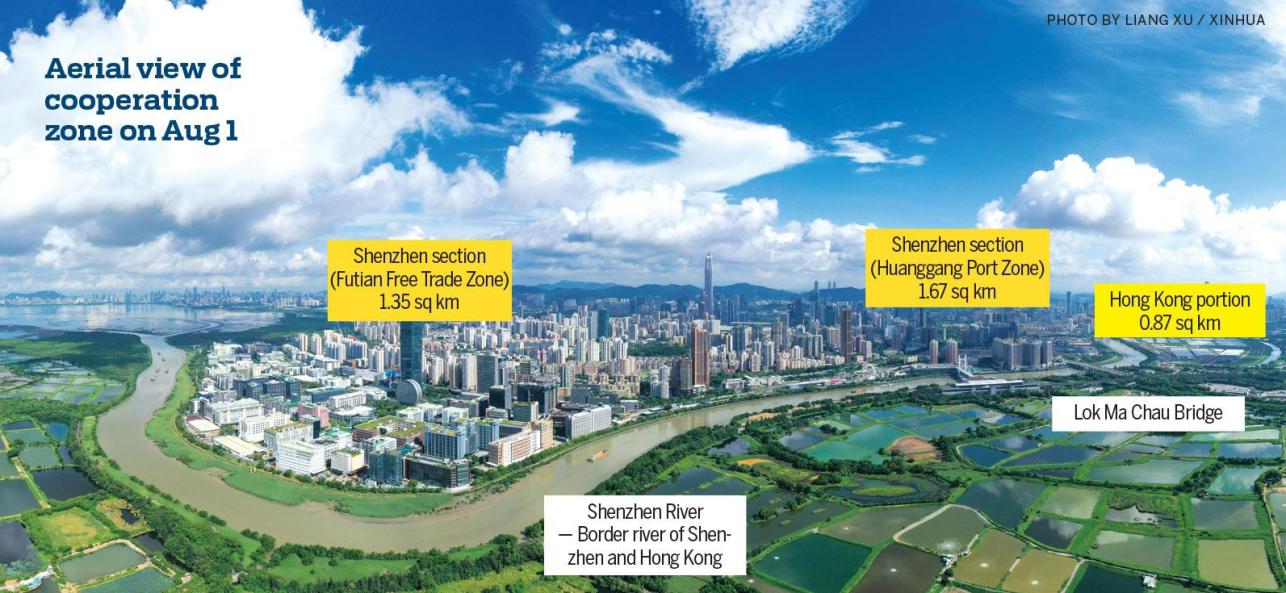 (An aerial view of the Hetao Shenzhen-Hong Kong Science and Technology Innovation Cooperation Zone, on Aug 1, 2023/Photo by Xinhua)
China's State Council issued the Development Plan for Shenzhen part of Hetao Shenzhen-Hong Kong Science and Technology Innovation Cooperation Zone on August 29.
Hetao zone will emphasize the development of high-tech industry with a series of opening up policies and close cooperation with Hong Kong, which is expected to provide global tech companies, laboratories and investors with new opportunities, according to Xie Laifeng, Deputy Director of Department of Hong Kong, Macao and Regional Development of China Development Institute in a recent interview with GDToday.
The Hetao cooperation zone, straddling the boundary between Shenzhen and Hong Kong, consists of two portions — the 3.02-square-kilometer Shenzhen portion, which includes the Huanggang Checkpoint and the Futian Bonded Zone areas, and the 0.87-square-kilometer Hong Kong portion.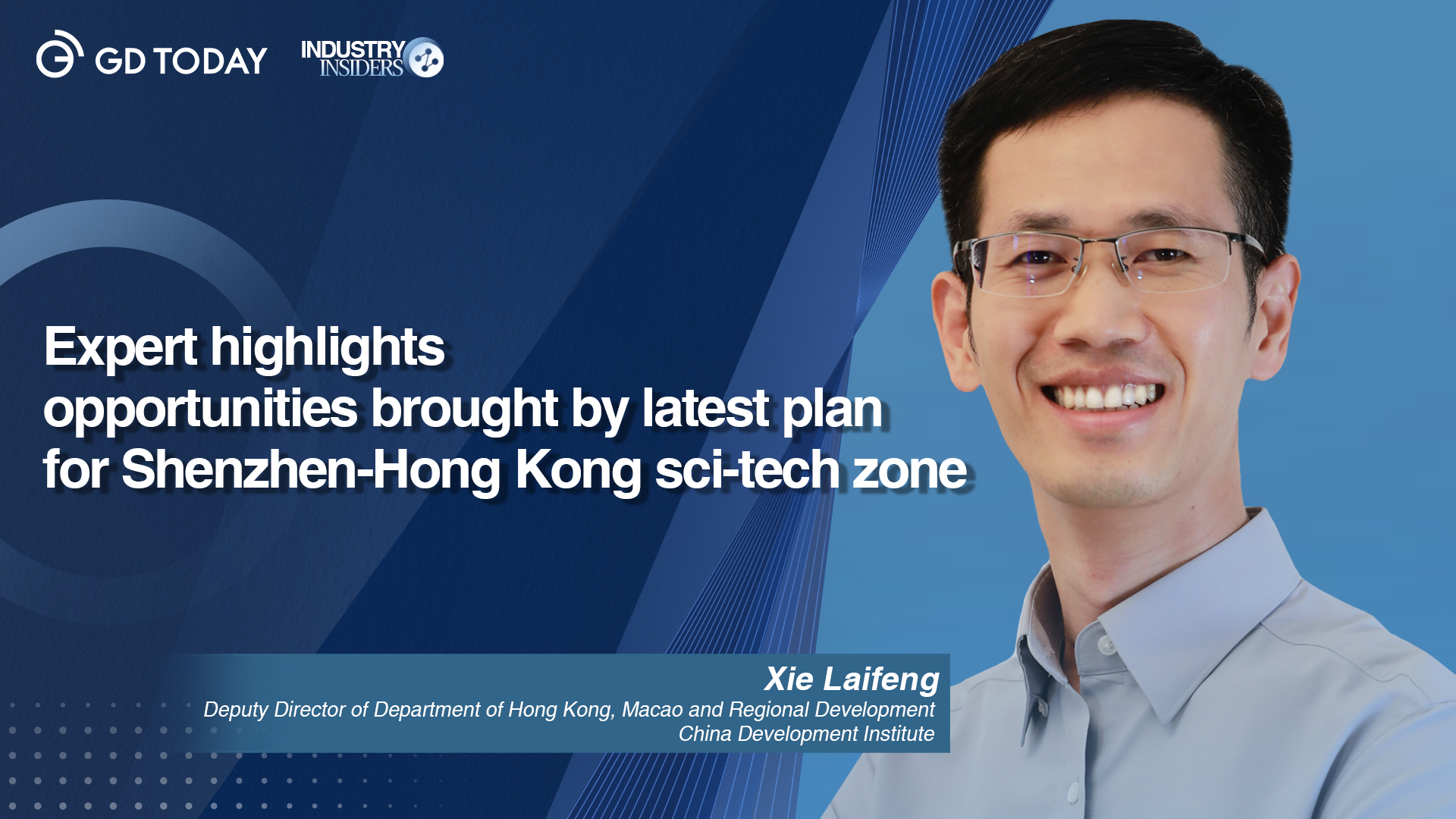 Xie highlighted the task stipulated in the Plan – to build an internationally competitive base for pilot scale studies and transformation. "Institutions and enterprises in Hong Kong and abroad in the fields of new generation of information technology, biomedicine and artificial intelligence (AI) will be supported with advantageous policies if they invest in Hetao and contribute to the industrial development," Xie added.
To lower the market access threshold for foreign-funded biopharma enterprises, Xie highlighted the Plan vows to establish a new management model in the customs supervision zone of the Shenzhen section so as to facilitate the R&D of new biopharma such as cell therapy and gene therapy.
In addition, Xie noted that the Plan indicates efforts will be put to facilitate cross-border flows of personnel, capital, and data. "It will require breakthroughs in removing barriers in existing mechanisms and the factors flow more easily from Hong Kong or overseas to enter the zone.
"In particular, facilitating the interlinking of scientific data is very meaningful as data has become a key factor of production. If Hetao could figure out an effective mechanism, international investors will be more interested in the zone," said Xie.
Xie highlighted that Hetao zone has a precise focus on sci-tech innovation due to the limited physical space. However, the potential of the zone is enormous as its development is coordinated with and supported by the industries and market of the Guangdong-Hong Kong-Macao Greater Bay Area (GBA).
"Hetao zone emphasizes basic research and pilot-scale study, while Qianhai zone emphasizes modern service industry including finance, logistics, trade, and professional service sectors. They can complement each other's strengths and achieve synergistic development," said Xie.
He explained that the area of the Qianhai cooperation zone has been increased from 14.92 square km to 120.56 square km, expanding its physical spaces in Baoan District and Nansha District for manufacturing industries, since the release of a new plan for the Qianhai Shenzhen-Hong Kong Modern Service Industry Cooperation Zone by China's central authorities in 2021.
"A completed industry chain could be formed with the R&D in Hetao and the advanced manufacturing industry in Qianhai and the broader areas of the GBA," said Xie. He added that the modern services such as service for intellectual property rights in Qianhai will also be necessary for the sci-tech development in Hetao.
Xie introduced that the Hetao zone has introduced companies in the fields of information technology, biomedicine, and material science. More than 150 high-tech projects had settled in the zone by the end of 2022. Scientific research institutions of five universities in Hong Kong have also settled in the zone, including the City University of Hong Kong, the Chinese University of Hong Kong, and the University of Hong Kong.
Xie believed that the opening up of Hetao would attract international technological companies, R&D institutions, venture capital firms, and capital and financial institutions to settle in the area. He suggests that the local government could strive to introduce leading enterprises and projects globally to settle there.
Author丨Jasmine, Nina
Editor丨Wing, Steven, Jerry