01/14/2021 Source: newsgd.com
Wearing white long sleeve shirt with a suit vest, Kenny Lam is making tea expertly in his office. Six years ago, he was appointed to Guangzhou to expand the business. Although he couldn't speak fluent Mandarin at first, he quickly adapted to the work and life patterns in Guangzhou. Making tea is one of the new skills he learned here. Kenny said,"It is different from Hong Kong that you cannot make a deal only through good demonstrations. Before reaching a cooperation agreement, you must break the ice with your potential clients, and they will observe and get to know you during the teatime. It takes even a year or two for them to trust me. You must be able to adapt to this kind of business culture in order to feel just like 'a fish in water'."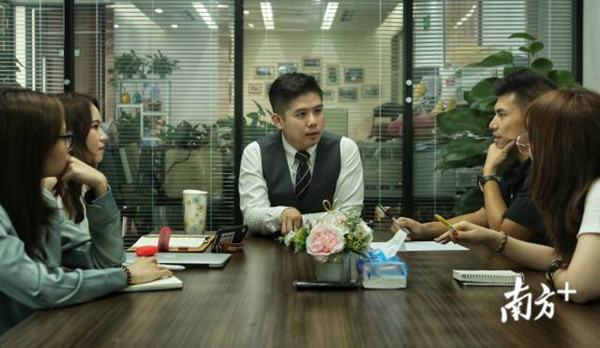 (Photo:Xu Shuzhi)
Two years after coming to Guangzhou, he has accumulated rich networking, resources and experience. At the end of 2016, he decided to stay in Guangzhou and set up his own company. The main businesses include cross-border finance, non-performing assets, corporate financing, and asset management.
Kenny thought that he made a right decision. In recent years, there are huge demands of professional financial services in Guangzhou. He is able to take full advantages of his working experience and international vision, which helps him to get more business opportunities. "People from Hong Kong and Macao who meet certain conditions can apply for subsidies to start a business in Guangzhou. For example, our company has three project companies, all of which have chosen to register in Nansha District. We received corresponding subsidies in terms of rent, manpower, and taxes. It really reduced our pressure in starting a business." said Kenny.
(Photo:Xu Shuzhi)
Kenny has bought a house in Guangzhou. He would like to go to other cities around Guangzhou for a sightseeing tour during his vacation. "I strongly recommend Hong Kong youths to get to know more about the GBA and China. You will definitely find pleasure here." said Kenny.
Reporter/Script |Zeng Meiling
Video edited |Zhou Xinyu
Video-shooting |Xu Shuzhi
English version | Catherine
English editor |Jerry