04/12/2022 Source: newsgd.com
Starting from the midnight of April 11, all personnel entering terminal buildings, including passengers and those seeing them off, need to show theirgreen health codesand 48-hour negative nucleic acid test resultsbefore passing through the gates.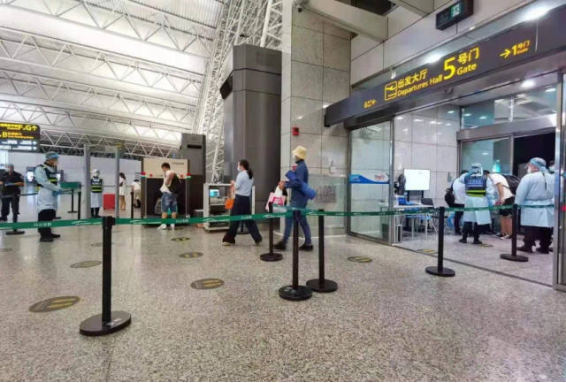 (Photo: Nanfang Daily)
Those who need tochange tickets and claim refundscan submit their application to the corresponding airlines. However, it is suggested doing that online.
For those who aren't familiar with online procedures, airport staff and China Southern Airlines staff are providing on-site services at Gate 5 and 12 of T1and Gate 45 of T2.
If you have travel plans, please make sure your COVID-19 test results have arrived in time before getting to the airport.
Passengers on board must wear their masks at all times to protect the health of themselves and others.
There arefree nucleic acid test sitesin the airport. Residents who have the need can just go and no appointments are needed.
Location ①: The top floor of P3 parking lot across Gate 12 of T1
Location ②: The outside at Gate 51 of T2
Time: 7 am - 2 am (the next day)
Test result: 4 - 6 hours
Author | Fanny
Editor | Wing, Olivia, Nan, Jerry