01/14/2021 Source: newsgd.com
According to a notice released by Shenzhen Municipal Health Commission yesterday (January 12th), an imported asymptomatic case who was tested positive for COVID-19, travelled from Hong Kong to Dongguan through Huanggang Port in Shenzhen on January 11th.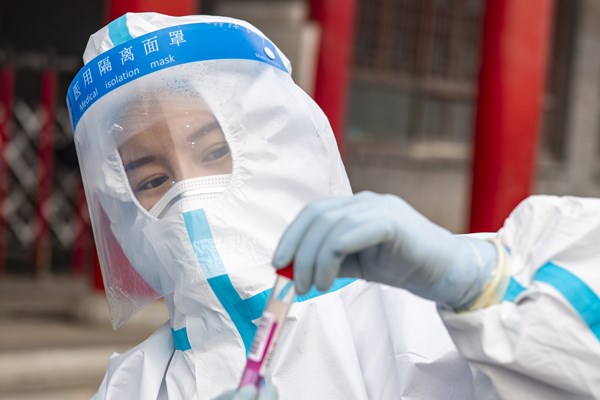 [Photo: Nanfang Daily]
Here's the tracking of the case in Shenzhen:
Crossed the border through Huanggang Port during the noon on January 11th
Sample taken around 11: 45 am, and drive to a paper factory in Qiaotou Town, Dongguan through the Guangzhou-Shenzhen expressway
At 17:35 pm, Shenzhen Luohu Hospital Group Inspection Center reported that its preliminary nucleic acid screening result for the new coronavirus was positive.
At 22:00 pm, the Shenzhen CDC's review result was also positive, and the new coronavirus antibody IgM and IgG were negative.
Subsequently, the disease control department notified the patient who were being tested at Huanggang Port and transferred him to Shenzhen Third People's Hospital for observation and treatment.
After the expert group's consultation, combined with epidemiological investigation, clinical symptoms and CT test results, he was diagnosed as an asymptomatic infection of new coronavirus pneumonia. His current situation is stable.
After epidemiological investigation, it was found that there were 2 close contacts in Shenzhen, 13 close contacts of close contacts. But, the above-mentioned 15 people immediately received centralized isolation and medical observation.
In addition, the disease control department also collected 11 external environmental samples for the new coronavirus nucleic acid test on the container truck and the cargo on the truck, and the results were all negative.
The reported case is a male truck driver from Hong Kong, who traveled from Huanggang Port to Dongguan every day from December 28th, 2020 to January 7th, 2021 except weekends.
He was tested at the Futian Customs nucleic acid testing point and drove right back to Hongkong that night. It is reported that he has experienced no discomfort in the past 14 days.
On January 13th, Chinese mainland reports 115 new COVID-19 cases, while Guangdong reported 2 new cases of imported confirmed cases and 1 new asymptomatic case.
As the Chinese New Year holiday is approaching and COVID-19 cases reported by the Chinese mainland are still on the rise. Here's some useful information for traveling and protecting yourself during the holiday.
[Poster: Mia]
Author | Fanny
Editor | Jasmine, Jerry