11/20/2020 Source: Chinadaily.com.cn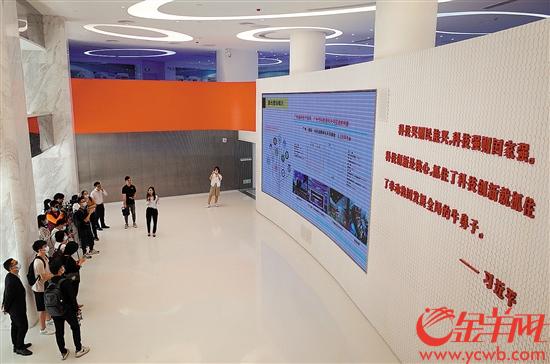 The interior view of the Guangzhou (International) Scientific and Technological Achievements Transformation Base of Tianhe. [Photo/ycwb.com]
The Guangzhou International Innovation Festival (GIIF) is scheduled to be held in the Guangzhou (International) Scientific and Technological Achievements Transformation Base of Tianhe from Nov 28 to 30, officials announced during a press conference on Nov 18.
With a theme of "New Infrastructure Empowers Digital Economy," this year's festival will set up a series of activities, including an opening ceremony, 21 innovation forums, roundtable conferences, the finals of the international innovation and entrepreneurship competition, a talent cultural festival, as well as on-site tours.
It has invited more than 100 attendees from home and abroad, including outstanding experts, scholars, senior managers from companies, as well as investors from organizations like the National Academy of Sciences of Ukraine, Intel, the Chinese Academy of Sciences, and South China University of Technology.
The plaque of the Guangzhou international communication and cooperation center will be unveiled during this year's festival, which aims to become a platform for enhancing communication and cooperation between Guangzhou and overseas organizations in areas spanning economy, commerce, trade, technology, education, as well as culture.
The center is designed to offer support and services for overseas organizations and companies in carrying out investment, technology transfers, as well as project incubation in China.
Currently, the center has received applications from more than 20 institutions and companies from 10 countries and regions like Belgium, Canada, Switzerland, and the United States. The first batch of institutions passing the qualification examination will settle in the center by the end of November.