10/16/2020 Source: newsgd.com
The 128th China Import and Export Fair, also known as the Canton Fair, kicked off online in Guangzhou on October 15th and will last ten days until the 24th. This will be the second time that the Canton Fair has moved online this year due to the coronavirus outbreak.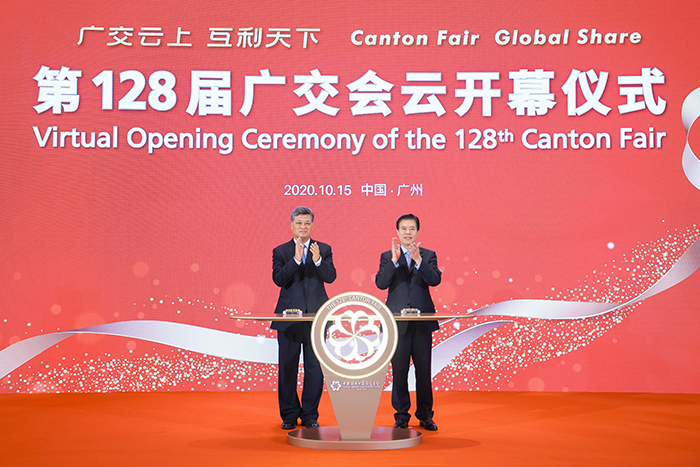 Commerce Minister Zhong Shan (R) and Guangdong Governor Ma Xingrui attend the Virtual Opening Ceremony of the 128th Canton Fair. (Photo: Official website of the Ministry of Commerce)
The 128th Canton Fair sets up almost 60,000 booths covering products of 16 categories and 50 exhibition areas, and attracts about 26,000 exhibitors from all over the world. Enterprises are not being charged participation fees for the 128th Canton Fair, and cross-border e-commerce platforms will also be fee free.
More than 2.35 million products have been posted in the online exhibition hall, of which 691,500 are making their debuts. The scale is close to the last session held in June this year.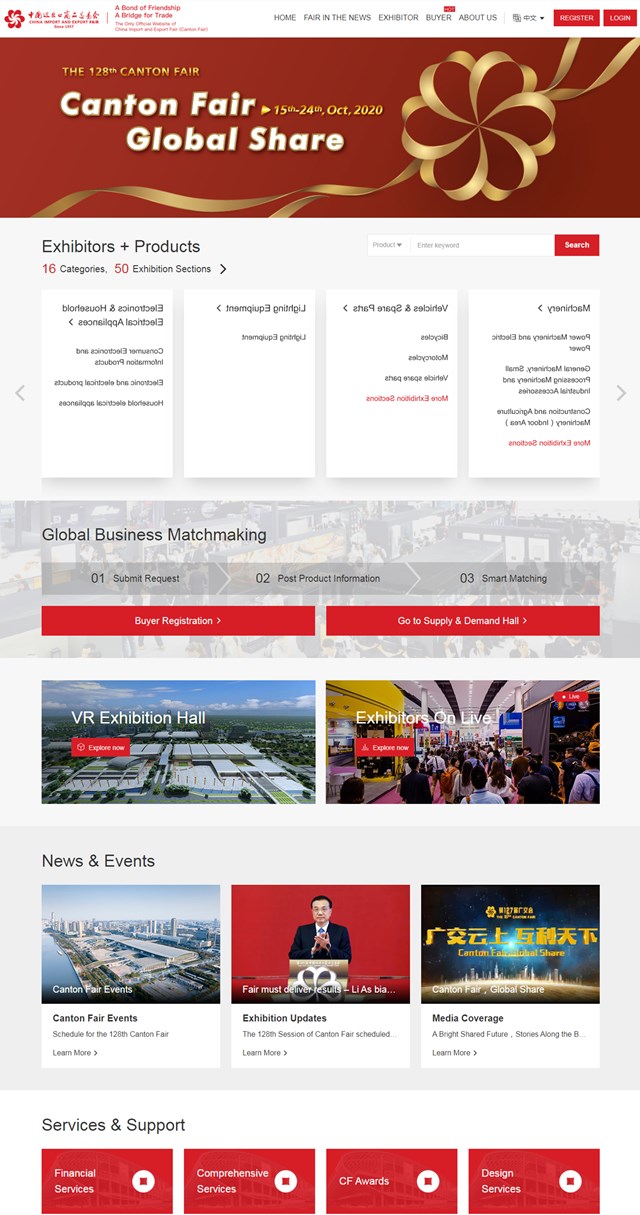 A screenshot of the official website of the Canton Fair.
The Canton Fair has also upgraded the online platform in user registration, content management and other aspects for a better experience. For instance, it is easier for purchasers to finish registration and login, and the fair has set up more VR exhibitions to attract buyers.
It is expected that buyers from more than 210 countries and regions will attend the latest session. Buyers can watch the live streams, view all the exhibits, communicate with the exhibitors via the chat window or schedule an online meeting by submitting a negotiation appointment.
A view of the Canton Fair Complex in Guangzhou. (Photo: China Daily)
Highlighting key participants from the US, the EU and countries along the Belt and Road, this session will hold 35 online promotion events. With the help of digital technology, special events will be held for enterprises to explore markets in France, Ukraine, the United Arab Emirates and Tanzania.
The Canton Fair will also hold online signing ceremonies to establish cooperative relationships with five foreign chambers of commerce, including Minsk Branch of Belarusian Chamber of Commerce and Industry as well as Tajikistan Chamber of Commerce and Industry.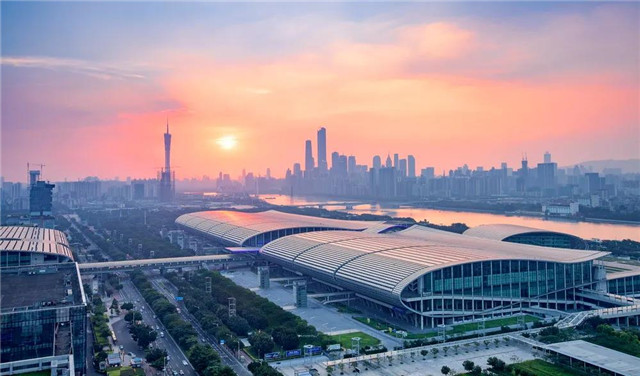 An aerial view of the Canton Fair Complex in Guangzhou. (Photo: Canton Fair News)
The Fair is working with large financial institutions as well to provide exhibitors and buyers with dedicated financial products and services such as international settlement, online financing and trade financing, as well as insurance, logistics, customs and other support services.
The Comprehensive Services section provides information and counseling services related to customs clearance, inspection and quarantine, a channel for filing complaints of intellectual property and trade disputes, online advertisement booking and publishing services, as well as design services.
Author | Monica
Editor | Nan & Jerry