The China Innovation and Entrepreneurship Fair 2020 kicked off on Wednesday in Guangzhou, capital of south China's Guangdong Province, with more than 3,000 innovation and start-up achievements from home and abroad exhibited.
(Photo / Nanfang Daily)
The three-day event focuses on artificial intelligence, intelligent manufacturing, energy conservation, new materials, aerospace, and other advanced technologies and products.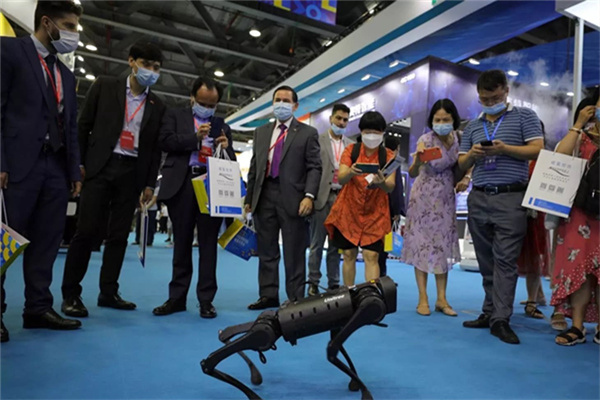 (Photo / Nanfang Daily)
The Chinese Academy of Sciences (CAS) is exhibiting 123 projects, with 106 of these shown offline.
The CAS's National Space Science Center presented a high-speed and large-capacity DMD spatial light modulator, which can be utilized in various products and fields, including projectors, lithography machines, laser printing, and 3D printing, said Wang Xiaoqing, who is in charge of the project.
An exhibition area was also set up to present 70 achievements and products from 20 companies related to anti-epidemic technology.
So far this year, organizers have held 21 online and offline project-docking activities. As of September 10, 160 projects had reached cooperation intentions, 105 of which had been implemented with a total value of 654 million yuan (about 96 million U.S. dollars).