City-level incentives of up to 2 million yuan ($283,000) for scientific and technological innovation and cooperation with the Hong Kong and Macao special administrative regions are being offered in Zhuhai.
The Science & Technology Innovation Bureau released the Management Methods of Zhuhai-Hong Kong-Macao Scientific & Technological Innovation & Cooperation Projects on July 1. The document is the first of its kind in China. It consists of 20 articles in seven parts and is valid Aug 1 to July 30, 2023.
It stipulates that up to 2 million yuan will be awarded to local branches of Hong Kong and Macao State Key Laboratories recognized by the Ministry of Science & Technology to support their construction and scientific research.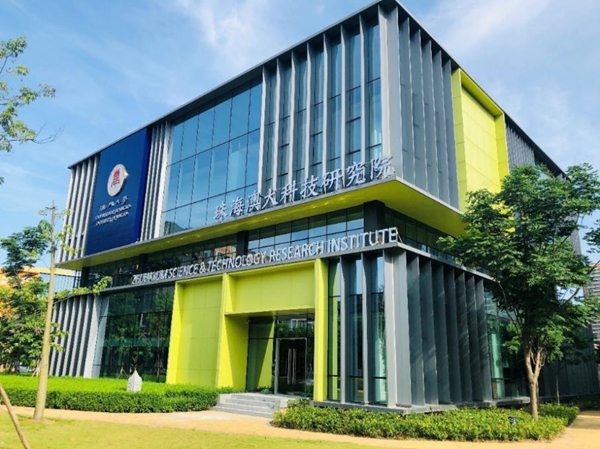 Zhuhai UM Science & Technology Research Institute at Hengqin-Macao Youth Entrepreneurship Valley [Photo by Li Jianshu & Zhong Fan / Guanhai App & Zhuhai Science & Technology Innovation Bureau]
Selected enterprises founded by Hong Kong and Macao entrepreneurs and institutions to industrialize sci-tech achievements will receive a maximum subsidy of 200,000 yuan ($28,300). Each enterprise may only apply for one project annually, and not the same one again.
In addition, associated financial support of up to 2 million yuan will be granted to eligible Guangdong-Hong Kong-Macao sci-tech cooperation projects. They could be Guangdong-Hong Kong-Macao joint laboratories approved by national or provincial sci-tech authorities, Guangdong-Hong Kong-Macao sci-tech cooperation projects, or international sci-tech cooperation projects with participating Hong Kong and Macao institutions.
Applications will be filed and reviewed collectively every year in accordance with annual guidelines released by the municipal sci-tech authority.
So far, the University of Macau (UM) and Macau University of Science & Technology (MUST) have two research institutes and four branches of their State Key Laboratories in Zhuhai. Several scientific research projects of MUST in traditional Chinese medicine and space science have already been industrialized for sound socioeconomic returns.
Release of the new policy is expected to attract more innovation resources from Hong Kong and Macao to Zhuhai and help establish the Guangdong-Hong Kong-Macao Greater Bay Area as an international sci-tech innovation center, said Wang Lei, director of the Zhuhai Science & Technology Innovation Bureau.
For instance, Zhuhai Da Heng Qin Technology Development, one of the enterprises receiving an incentive, will seek cooperation with competent Macao enterprises in artificial intelligence and establish a joint laboratory with UM.