02/07/2020 Source: newsgd.com
The Guangdong provincial government officially published a series of measures including rental reductions or exemptions and financial support to help enterprises better resume production and reduce the impact of the coronavirus epidemic on the afternoon of February 6th.
These measures take effect for three months starting February 6th. Please keep in mind that any policies issued by the province work in correlation with policies issued at country and city level. All can be applied for all as long as the requirements are met.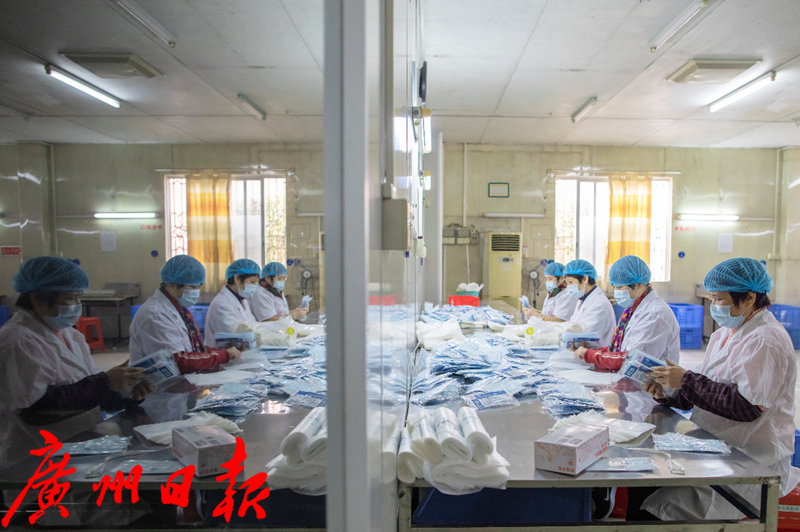 (Photo: Guangzhou Daily)
Here are some highlights:
Help enterprises purchase epidemic prevention supplies
'One Enterprise, One Policy'. Special policy will be formulated exclusively to support enterprises solve the problems of purchasing masks, protective suits, disinfectant and thermodetectors.
Encourage large enterprises to set up quarantine spots. Local governments will make arrangements for small and medium-sized enterprises that do not have the capability to do so.
Insurance premiums can be made up after epidemic
For the enterprises that cannot afford the insurance premiums on pensions, medicines, maternity, unemployment and work-related injuries as well as housing funds in time due to the epidemic, catch-up payments within three months after the epidemic are permitted.
Subsidies are available to enterprises with staff members being treated or quarantined due to the epidemic, and will be paid up to not more than 50% of the workers' wage base for pension insurance.
Tax deferral and rental subsidies
Enterprises that meet the requirement for a delay in tax payments can seek a three-month extension. Those having difficulties with tax payments will see a reduction on property tax and urban land use tax according to the law.
State-owned tenants should exempt private enterprises from housing rent for one to two months if the firms can't operate normally because of the epidemic.
Loan extensions and financial fund support
Banks and financial institutions are encouraged to support enterprises that are greatly affected by the epidemic by permitting extensions on loan repayment, lowering interest rates, and reducing or waiving required interest. It is forbidden for the institutions to cancel loans or refuse loan applications of affected enterprises.
Financial support is available to enterprises that manufacture important production machines such as masks, protective suits labeling machines and isolation ambulances, as well as component parts in short supply.
Interest subsidies are available to key enterprises manufacturing medical products and equipment for epidemic prevention.
Green channels for prevention supplies purchased from abroad
Prioritize resources for new and ongoing projects regarding epidemic prevention and control, energy supply, transportation and logistics, medical resources and ecology.
Projects will be examined and approved online.
With the management department's certification, simplified customs clearance procedures will be implemented on special supplies pertaining to epidemic prevention without need for health and quarantine inspection.