The third session of the 13th Guangdong Provincial People's Congress concluded in Guangzhou on January 17th.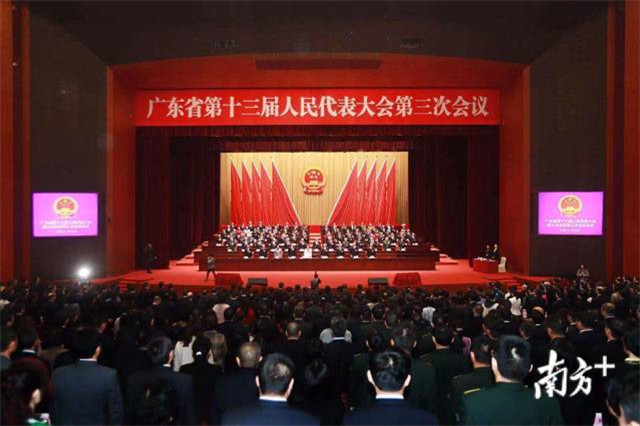 Mayors from the Pearl River Delta region announced their plans to develop the Guangdong-Hong Kong-Macao Greater Bay Area (GBA) on a press conference of this session.
The Pearl River Delta consists of 9 cities: Guangzhou, Shenzhen, Zhuhai, Foshan, Huizhou, Dongguan, Zhongshan, Jiangmen, and Zhaoqing. It is one of the regions with the highest degree of openness and strongest economic vitality in South China.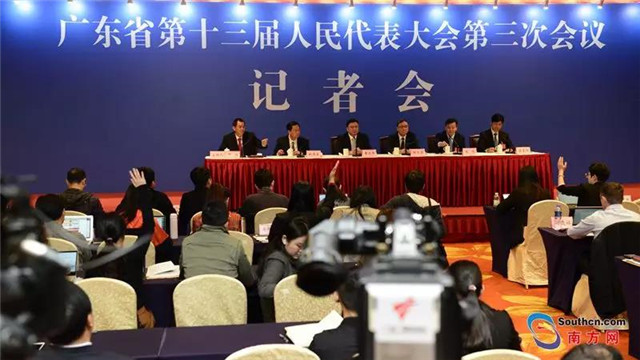 Guangzhou: promote the first batch of cooperative projects with Shenzhen
Chen Zhiying, Executive Vice Mayor of Guangzhou, said that Guangzhou and Shenzhen, two of the core cities in the GBA, will strengthen cooperation. "We will focus on cooperation in developing an international science, technology and innovation center, an international comprehensive transportation hub and a more competitive highland for industrial development," said Chen.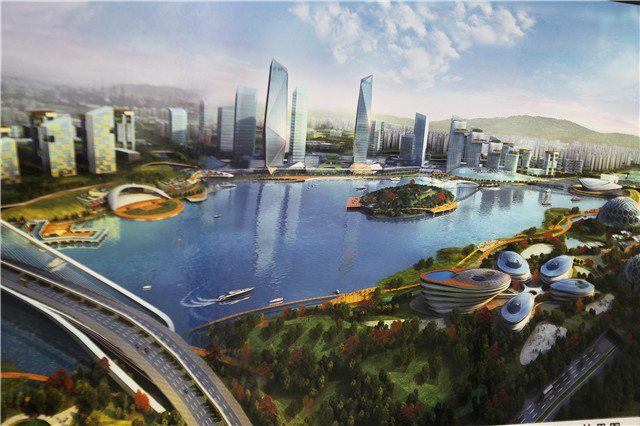 The model of Sino-Singapore Guangzhou Knowledge City. [Photo\Nanfang Daily]
Guangzhou will also work closely with Foshan to develop trillion-level industrial clusters of advanced equipment manufacturing, biomedicine, and automobiles.
Shenzhen: play a key role in building the international science, technology and innovation center
Ai Xuefeng, Deputy Mayor of Shenzhen, said that the city will deepen the win-win partnership with Hong Kong, and promote the cooperation in the fields of economy, science and technology, infrastructure, education, and medical care.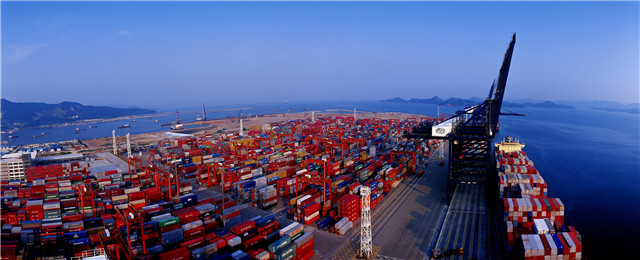 Shenzhen Yantian Port. [Photo\Nanfang Daily]
Shenzhen and Hong Kong will promote the development of important cooperation platforms such as the Shenzhen-Hong Kong Innovation Cooperation Zone and the Shenzhen-Hong Kong port economic belt, making Shenzhen-Hong Kong an important development pole of the GBA.
Zhuhai: cooperate with Macao to improve urban life quality
Yao Yisheng, Mayor of Zhuhai, revealed that Zhuhai is joining hands with Macao to explore new mechanisms for Hengqin's development and establish new institutions according to the principle of wide consultation, joint contribution and administration.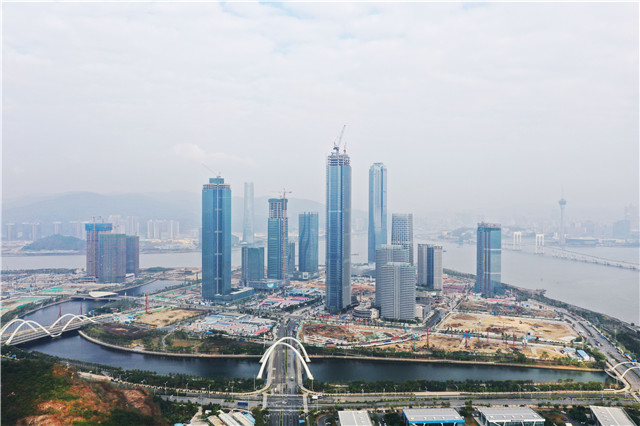 Zhuhai Hengqin. [Photo\Nanfang Daily]
During the process of Hengqin's development, Zhuhai-Macao cooperation will center on high and new technologies, industrial development, youth employment and the residents' lives in the Chinese mainland, Hong Kong and Macao.
Foshan: further the high-quality development of manufacturing industry
Zhu Wei, Mayor of Foshan, said that since the reform and opening-up, Foshan has been sticking to the principle of developing the city with manufacturing industry and promoting real economy. Foshan's next step is to further the high-quality development of manufacturing industry.
Huizhou: drive on traffic integration through network construction
Liu Ji, Mayor of Huizhou, noted that Huizhou will strive to build a main transportation network in three to five years. The network aims to connect the city's three developed regions with eastern Guangdong and eastern Huizhou and facilitate the flow of resources.
Dongguan: build the 'Capital of Skilled Talent' to serve industry development
Xiao Yafei, Mayor of Dongguan, pointed out that there are now 5.1 million industrial workers in Dongguan, including about 130,000 high-level talent. Dongguan has put forward a plan to build the 'Capital of Skilled Talent', aiming to invest one billion RMB every three years to improve the skills and quality of one million industrial workers.
The Hong Kong-Zhuhai-Macao Bridge is seen in the morning sunshine, Dec. 27, 2017. (Xinhua/Liang Xu)
Zhongshan: combine industrial and innovative resources to create new innovation platforms
"Zhongshan will speed up the development of bio-medicine, new-generation information technology, precision manufacturing and advanced equipment manufacturing, and create innovation platforms such as the Shenzhen-Zhongshan Industrial Development Corridor, advanced manufacturing cluster along the western bank of the Pearl River, and Zhongshan International Bio-medicine Cooperation Zone," said Wei Weihan, Mayor of Zhongshan.
Jiangmen: strive to establish a national overseas Chinese culture protection experimental zone
The Outline Development Plan for the GBA mentioned supporting Jiangmen in developing into an important cultural exchange and cooperation platform for overseas Chinese.
Liu Yi, Mayor of Jiangmen, said, "There are around 30 million overseas Chinese in Guangdong, more than 4 million of which come from Jiangmen, accounting for about one seventh of the total. Jiangmen will leverage the resources of overseas Chinese."
Zhaoqing: build the 'Vegetable Basket' and 'Central Kitchen' in the GBA
"Zhaoqing will develop the value-added agriculture featuring deep processing, accelerate the industrialization, agglomeration and scale development of the agriculture industry. We aim to build high-standard 'Vegetable Basket' and 'Central Kitchen', which will provide the GBA with safe, healthy and high-quality agricultural products," said Lv Yuyin, Mayor of Zhaoqing.