11/08/2019 Source: Chinadaily.com.cn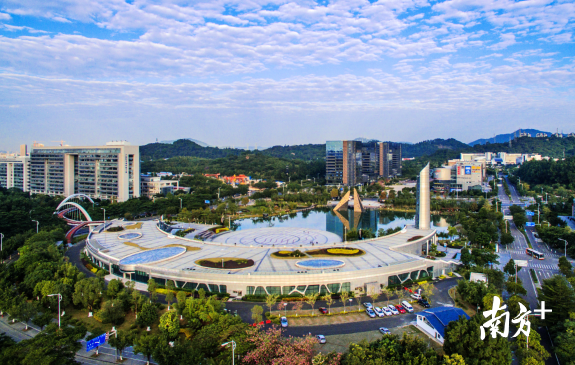 The office of German Center in Guangzhou is expected to be set up in Guangzhou Development District. [Photo/southcn.com]
The administrative committee of Guangzhou Development District signed a strategic cooperation memorandum with German Center for Industry and Commerce Shanghai Co Ltd on Nov 6 during a meeting for companies in Guangdong province and Bavaria, Germany.
A German Center will be built in Guangzhou according to the memorandum, and the center will be built as the headquarters of German Center in the Guangdong-Hong Kong-Macao Greater Bay Area to provide platforms for the settling down of outstanding technologies and companies in Germany and Europe.
German Center, run by Bayerische Landesbank and Landesbank Baden-Wurttemberg, functions as a bridge for German companies to settle down in other countries. It has been operating for over 20 years.
The office of German Center in Guangzhou will be set up in the science city of Guangzhou Development District. The standards for its design, construction, and operation will apply to the latest ones from Germany. It will be equipped with various functions spanning investment attraction, reception, trade, and incubators.
Guangzhou Development District, which is one of the 14 in China's first batch of economic and technological development zones, has clustered more than 3,500 foreign-invested companies, of which over 160 of them have been invested in by European countries like Germany.
The district has seen more frequent exchanges and communication with Germany in trade and finance, culture, as well as education since 2004, when Guangdong province forged a sister province relationship with Bavaria.