08/16/2022 Source: newsgd.com
Guangdong-Macao In-Depth Cooperation Zone in Hengqin will establish an investment company. The company will become a matchmaking agent between large companies and Hengqin's four major industries, said Wang Weizhong, Governor of Guangdong Province at the third meeting of the Management Committee of the Cooperation Zone on August 12.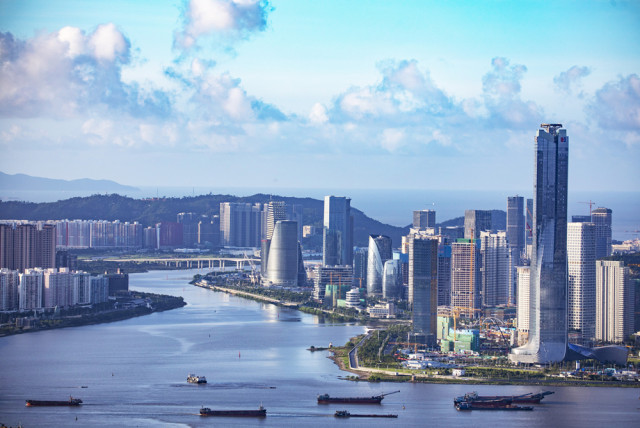 (Photo / Nanfang Daily)
The four industries include sci-tech research and high-end manufacturing; traditional Chinese medicine; cultural tourism, convention and exhibition, and modern finance.
Almost a year after the establishment of the Cooperation Zone, solid progress has been made in all aspects of work with the joint efforts of Guangdong and Macao, said Governor Wang Weizhong.
At the meeting, Wang also pointed out that the current Overall Development Plan of Hengqin will be upgraded, to further integrate Hengqin and Macao and to embrace high-quality opening up and more convenient market access.
Wang highlighted the implementation of major projects, including the extension of the Guangzhou-Zhuhai Intercity Railway and the Guangzhou-Zhuhai-Macao Express Rail.
As for improving people's livelihood, Hengqin will keep increasing its connectivity with Macao in employment and entrepreneurship, public services, social security system, and infrastructure network.
Ho Iat Seng, Chief Executive of the Macao Special Administrative Region, also paid much attention to the development of Hengqin's four major industries. He said that investment and work for talent attraction should focus on these industries.
According to the meeting, by the end of 2022, key policies related to line-division management, overall development plan, and financial support will be unveiled.
Author: Will, Lynette (intern)
Editor: Wing, Steven, Jerry